Rodgers & Hammerstein's "Cinderella: Enchanted Edition" Starts Friday At The Renner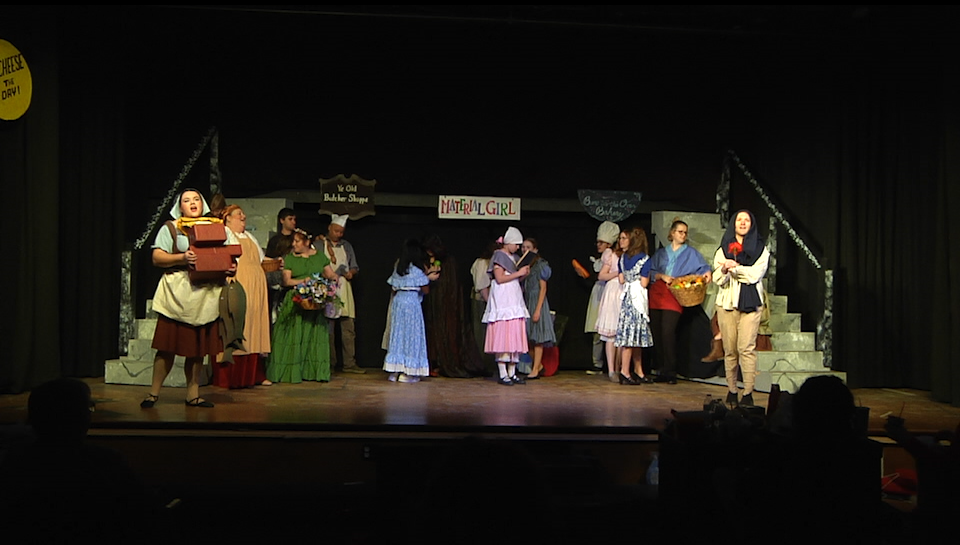 Zanesville, OH- Rodgers & Hammerstein's "Cinderella: Enchanted Edition" opens this Friday, at the Renner in Zanesville, for a two weekend run. 
Jenna Jordan will play Cinderella and Blake Nesselroad will play the Prince. This is not the classic Disney story that you may be familiar with, however. This version has a long history of its own that the show's co-director, Christy Rahrig, told us about. 
"The first Rodgers & Hammerstein musical came out in the 50s. It was a TV premiere with Julie Andrews, and then there was another TV movie that was made in the 60s, and then there was a 1997 TV movie that people of my generation are familiar with. So, we are doing that version based on the 90s version, but the music and the characters are all relatively the same and it's still the same love story that we all know."
The show features many memorable songs, including "The Prince Is Giving a Ball," "In My Own Little Corner," and "Ten Minutes Ago." Children who attend are encouraged to wear their prince or princess attire to take pictures after the show with the set and cast members. There is a chance for some audience participation as well.
"There will be other opportunities throughout the show where the audience will be expected to interact. Especially in act two, as the prince and his royal steward are looking for the foot that fits the slipper. So, if you are not foot shy, there's a good chance that they might ask you to try on the royal slipper," stated Rahrig.
Performances are March 17, 18, 24, and 25 at 8:00 PM, and March 19 and 26 at 2:30 PM. All performances will be held at the Renner, 148 N. Seventh Street, Zanesville. The guest artist for this production is Bethany Foreman, an ASL interpreter, who will be onstage the entirety of the show for the deaf and hard-of-hearing community. If you are interested in tickets, you can visit their website www.therenner.org or by calling 740-453-8481.