S. Zanesville FD Meat Raffle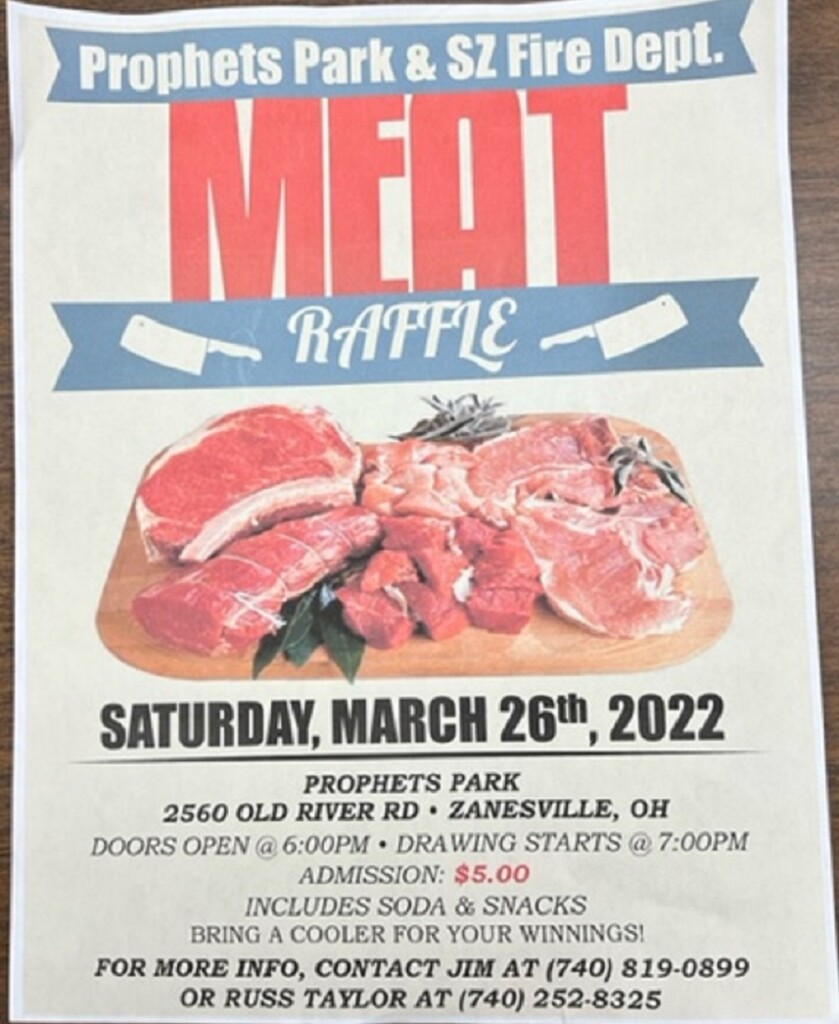 Over $2,000 worth of meat is up for grabs this weekend at Prophet's Park.
The South Zanesville Fire Department is hosting a meat raffle there on Saturday. The doors open at 6pm and the first drawing is set for 7pm.
Chief Russell Taylor from the South Zanesville Fire Department said admission is $5.00 and includes soda and snack. Tickets are just $1.00 per game. They remind everyone to bring a cooler so you have a place to keep your winnings.