Serendipity Salon moves to Maple Avenue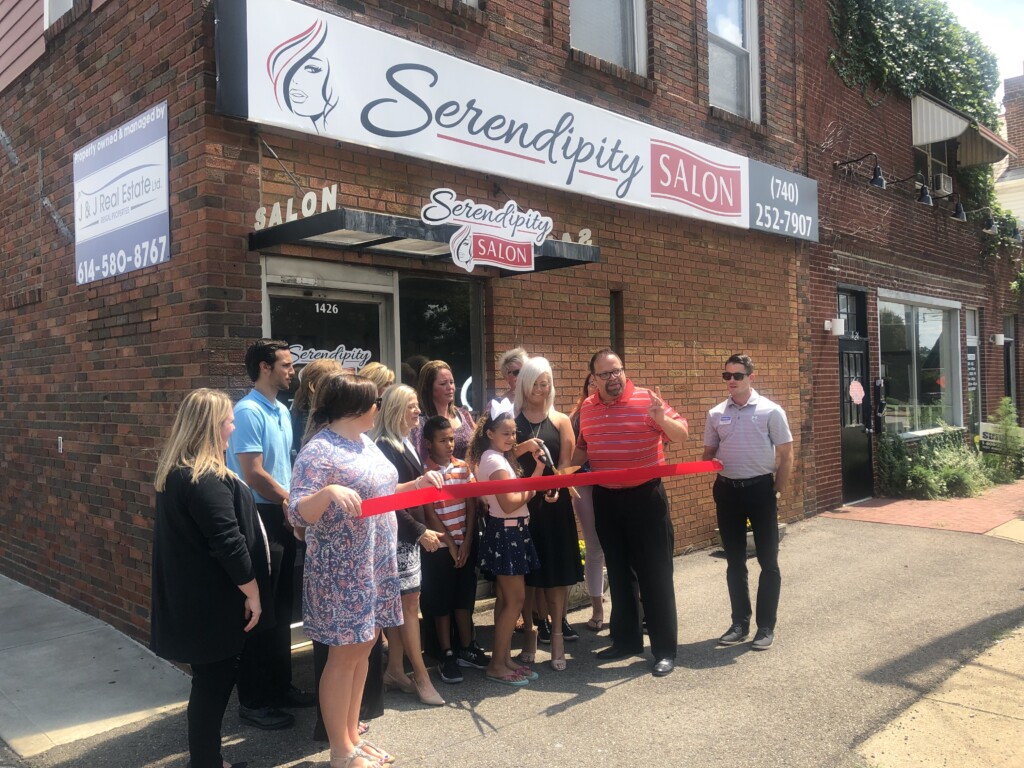 ZANESVILLE, Ohio- Serendipity Salon has officially relocated to Maple Avenue. The opening of the salon was commemorated with a ribbon cutting. 
Serendipity Salon owner, Amanda Morgan, mentioned her grandma opened a salon by herself on a busy street, just like Maple Avenue, so it has been dream it has been a dream of hers to open a salon here on Maple.
"This is my dream. I'm on Maple Avenue, finally. I've been here for a year, I just have new goals. My next goal is basically I'm by appointment only, I want to be more one-on-one with women that way they get the feel of the salon, you know comfort," said Morgan. "I want it to be just completely about them. Come in. Tell me about your day. We go on with your hair. I'm sorta like a therapist that does your hair," added Morgan.
Morgan added that the salon is appointment only to ensure her clients have her undivided attention. Setting up an appointment is easy and can be done via call or text to (740)-252-7907. The salon also offers many services for women, men and children, haircuts, color and styling.
"The services I offer, I love to do creative color, that's probably one of my best talents. Balayage and ombre, ombre is definitely my favorite. Waxing, I do eyebrows, lip, chin, you know etc. Perms, roller-sets," stated Morgan.
Serendipity Salon is located at 1426 Maple Avenue in Zanesville, and is open Tuesday through Saturday, from 10 a.m. to 6 p.m. You can find more information on Serendipity Salon by visiting their Facebook or Instagram page.