Splatter and Shatter Opens at Colony Square Mall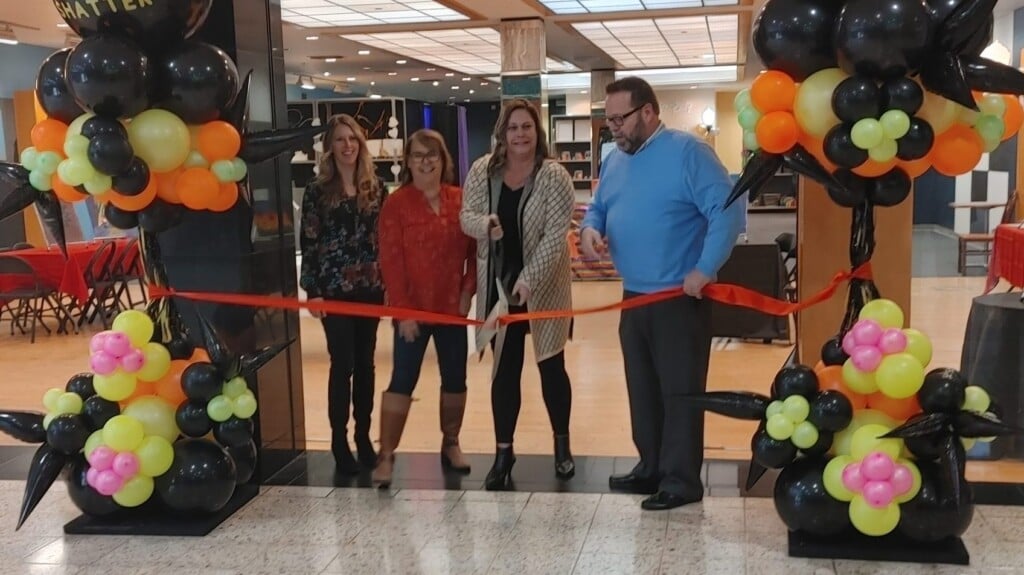 ZANESVILLE, Ohio – The Colony Square Mall has a new business that fills a niche in consumers interests.  
The ribbon cutting took place at Splatter and Shatter. It's a shop that sells enjoyment by providing new experiences. Business owners Amy Poulton and Linda Sowers talked about their new venture and what makes it unique.
"We own Splatter and Shatter. We do a little bit of everything for all ages. We have sip and paints, ceramic painting, selfie stations, a splatter room and a shatter room, and also a party room," Poulton said. "We actually had went, about a month ago, to a splatter room as a family we had so much fun, we just thought that everybody should get to enjoy it."
The black-lit, splatter room offers patrons a chance to sling fluorescent paints and get messy, while the shatter room offers opportunities to smash a variety of used appliances to provide a mental and physical release.
"The sip and paints, we have instructors who come up. We have A-G's Painting, Three Sisters Studio, and painting with Amy, right now, coming this weekend," Poulton said. "If you are interested in applying for that we are on live, I mean online with Facebook and you can also schedule your appointments at that time and see what we have going on," Sowers added.
Splatter and Shatter has other neat opportunities available for people of all ages. The shop is conveniently located near the cinema and the food court and more information can be found by visiting their Facebook page.