Suzanne Stewart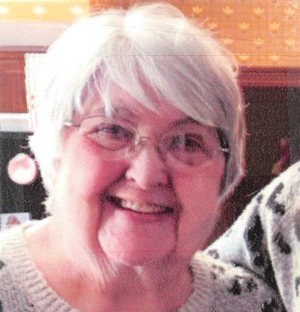 Suzanne Brown Stewart, 78, of Zanesville, OH passed away unexpectedly on Monday, January 17, 2022 at Genesis Hospital Zanesville ER. Suzanne was born on January 12, 1944 in Cleveland, OH. She was the daughter of the late Floyd Brown and Mary Catherine Driggs Brown. She moved to Zanesville at a young age where she developed a love for performing arts and dance, passing it along to both her children and grandchildren. Suzanne graduated from Zanesville High School in 1962 and Ohio University in 1966 and went on to have a rewarding career as a speech pathology teacher. Suzanne was a proud member of the Zanesville community and often considered herself lucky to live in such a beautiful place. She loved freshly fallen snow, Ohio State football and was masterful at creating beautiful crafts. But, most importantly, Suzanne loved nothing more than spending time with her beloved family.
Suzanne is survived by former spouse, Charles T. Stewart, Zanesville, OH; her son Chad Stewart (Liza) of Los Angeles, CA, her daughter Lisa Stewart Koney (James) of Newark, OH, two granddaughters, Caitlin and Abigail Koney and five nieces and nephews. She is predeceased by her grandson, Cameron Koney.
A memorial viewing for family and friends will be held between 2:00PM to 4:00PM on Sunday, January 23, 2022, at Bryan & Hardwick Funeral Home, 2318 Maple Avenue, Zanesville, OH 43701. To share memories and condolences with Suzanne's family please visit www.BryanHardwickFH.com.