Tattoo Shop Hosts Grand Opening at the Colony Square Mall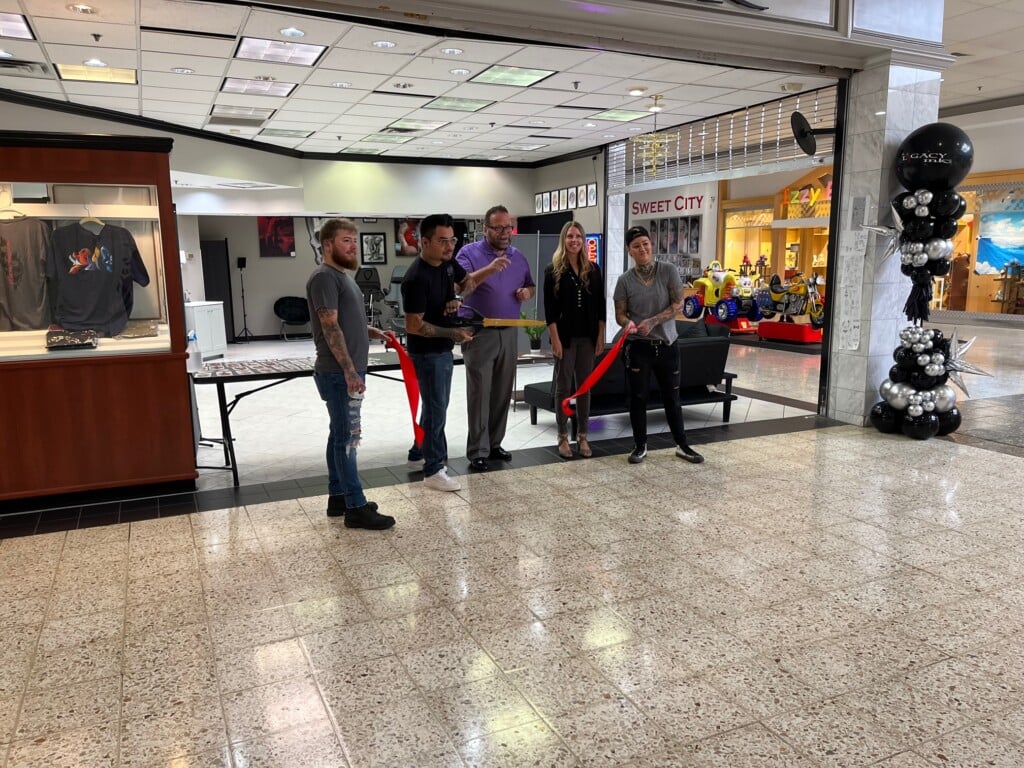 ZANESVILLE, OH – A new tattoo and piercing shop held its grand opening today at the Colony Square Mall.
L3gacy Ink hosted its grand opening and ribbon cutting ceremony at the Mall today at 11AM.
To celebrate the event they are having flash sales today and tomorrow on tattoos and piercings, giveaways of gift cards, and temporary tattoos for kids.
Asia Luu, a tattoo artist and body piercer at L3gacy, said that what puts them apart from other area tattoo shops is that they all have studied different forms of tattooing and body modifications.
"I think we all have different styles and we vary in what kind of tattoos we do." Luu said. "So there's a good variety, something for everyone."
Dalton Dearing, another artist and piercer, said he has traveled out of state to learn more about tattooing and piercings.
"I have gone to other artists out of the state." Dearinger said. "I have also gone to a body modification artist and mentored under him, so I have branched away from how things are traditionally done."
L3gacy Ink is located near Bath & Body Works and will be open from 12 to 4 P.M. tomorrow if you are interested in stopping out.