Temple Tear Down Hits Snag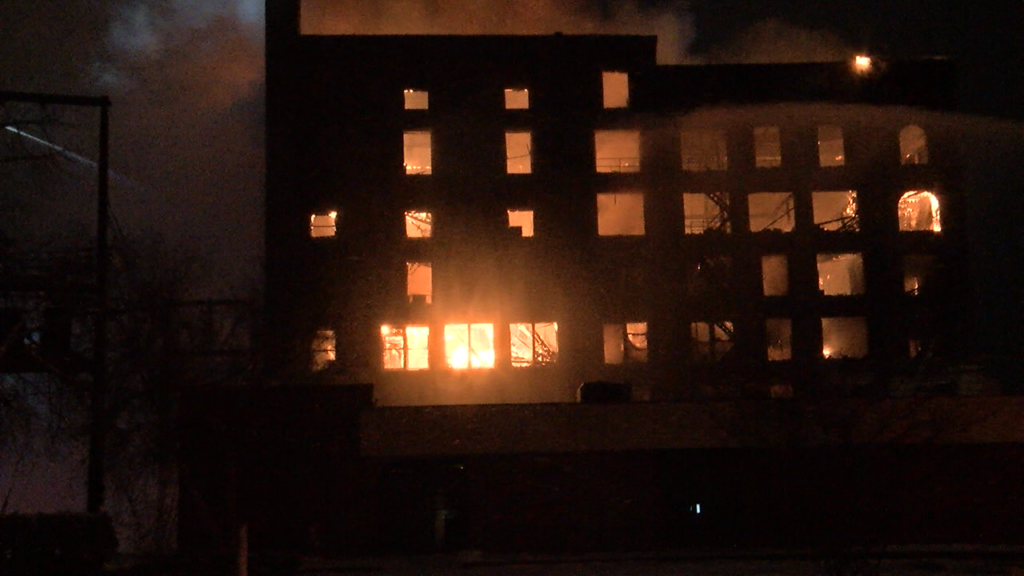 Officials had hoped that crews could start tearing down the Masonic Temple building Friday night. However, those plans have hit a delay.
The buildings owner must find a contractor that can handle the job. So, far two companies have declined and a third is planning to look at it Saturday. Otherwise they may have to go out of state to find a contractor to do the work.
"The big concern is if the building collapses the wrong direction instead of in it damages the other buildings and that increases the liability," said Muskingum County EMA Director Jeff Jadwin.
The process to tear down the building is complicated because the buildings surrounding the Masonic Temple are so close together. To protect roads and sidewalks dirt must be hauled into the site.
"It's not a real quick process, but we're concerned about the safety of the public that's why it's got to be an emergency take down and it's also got to protect the surrounding businesses," said Jadwin.
Until the building is safely brought down to below three stories Columbia Gas and American Electric Power can't turn back on their services, which were shut down in that area because of the fire.
Jadwin said this could take days or a week or more. Columbia Gas is working on rerouting some lines to restore service to those outside the buildings fall zone, but first attempts at that plan failed earlier Saturday.