Terry's Tavern Donates To Salvation Army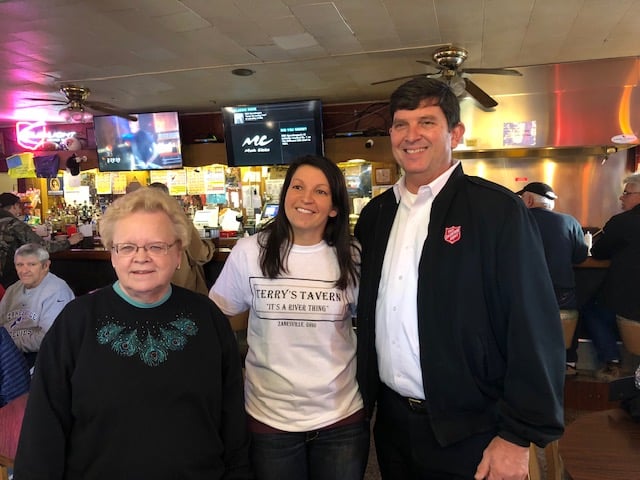 ZANESVILLE, Ohio – Zanesville is known to be a giving community and one local bar is showcasing just that.
Terry's Tavern has been donating to the Salvation Army for the past three years, and the new owners of the bar wanted to continue with the tradition. Terry's donated $1000, with the campaign, Coats for Kids, as their main focus.

"Coats For Kids is super important to us. All of us owners, we have kids. We want to give back to the community, and we do see the importance of winter time coming and kids not having what they need," said Terry's Tavern co-owner, Regina Tignor.
Coats For Kids is aimed towards giving children warm coats for the winter season. Member of the Salvation Army's Women Auxiliary, Beth Archer, said they are very thankful to Terry's Tavern for their support.
"We were really excited to receive the money once again from Terry's. They have supported us three other years. And I always use this money at the very beginning of my sales because we go after boy coats which sell very quickly. And that way, we get those coats," Archer said.
The Salvation Army also invites everyone to partake in visiting the Angel Tree at Colony Square Mall. The gifts for the Angel Tree need to be brought in by December 11th.