The Animal Shelter Society has Sunshine on a cloudy day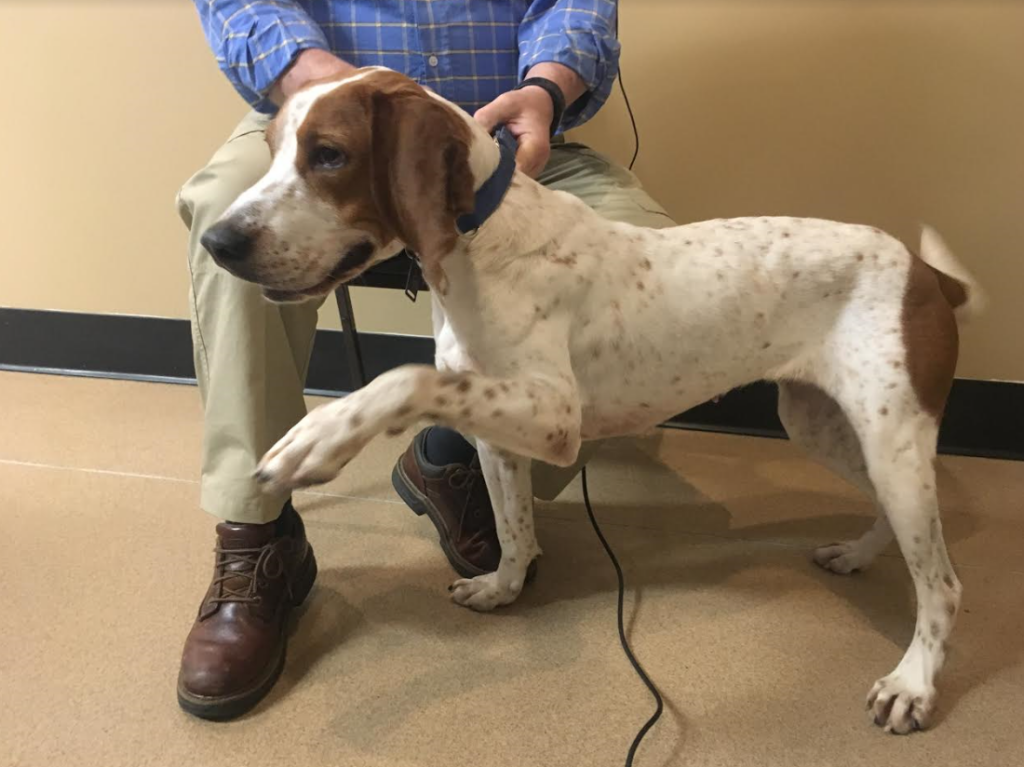 ZANESVILLE, Ohio – With the forecast showing cloudy, rainy days this weekend, wouldn't you want sunshine on a cloudy day?
Well, Meet Sunshine, a beautiful Coonhound mix around 4 years old. Sunshine is a wonderful, well behaved, active dog, that loves being pet and is friendly to everyone. She is about 50 pounds and has a primarily white coat with tan spots, tan ears, and a tan face with a white snout.
Animal Shelter Society Executive Director, Jody Murray said "This is Sunshine, and she's about 4 years old. As you can see she's kind of a Coonhound mixed looking little girl. Very friendly, she has been out in the lobby early this morning visiting with everyone. Certainly, is a dog that would love to be outside running and playing."
Murray said Sunshine is great with kids and her best fit would be an active family with a large yard. The Animal Shelter Society is also hosting their Summer Jam tomorrow at the YMCA field behind O-U-Z. Summer Jam is a family friendly event with half price adoption fees, games, food, and more.
"We're actually gonna have about eight dogs at the event tomorrow, as well as some cats and they're all gonna be half priced." Murray continued on to say "The K-9 Unit is going to be there in the afternoon. It's a dog friendly event so come out and visit us and bring your dog."