WHIZ Sports 4-26: Big Inning Propels Zanesville over Shenandoah in Baseball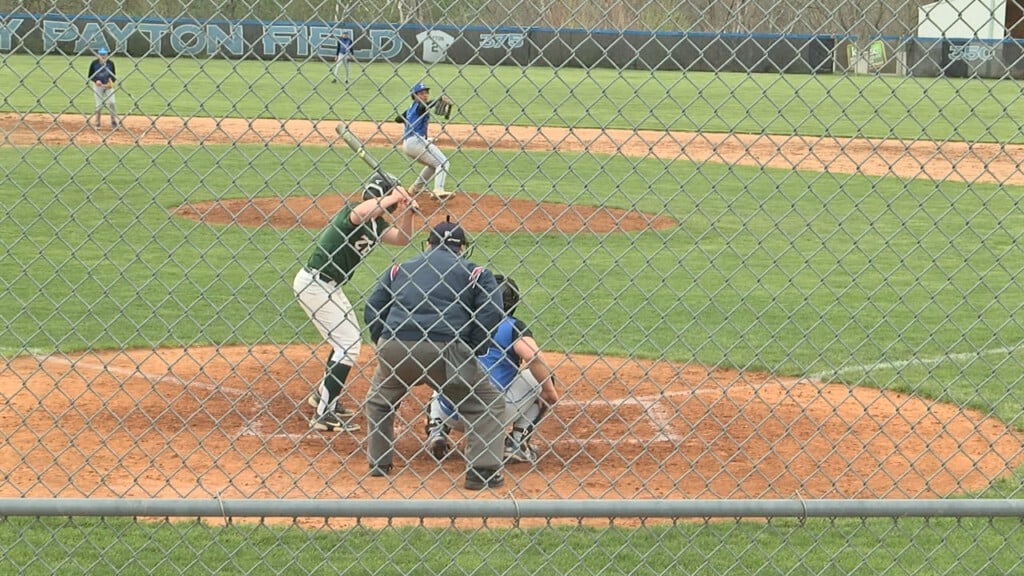 ZANESVILLE, OH- The chilly afternoon did not stop the Zanesville Blue Devils offense from heating up. A big inning along with stellar pitching by Caleb Underwood in the second-half of the game helped put Zanesville on top, defeating Shenandoah 7-3.
The Zeps held on to a 3-0 lead until the Blue Devils sparked a run. Avery Mohler put down a well-placed bunt and Shenandoah overthrew the first baseman. That play would bring in Preston Moorehead across home plate and Mohler would go all the way to third base.
Home team would bat in another run shortly after when Clayton Treadway hit a ground ball that got through the infield. After that, the Blue Devils had all the momentum and took the game over.
Zanesville stepping it up on defense as well as Underwood hangs in the off speed for another strikeout! The Blue Devils would go on to defeat Shenandoah 7-3.