WHIZ Sports 4-22: Crooksville Defeats Coshocton 10-0 In Softball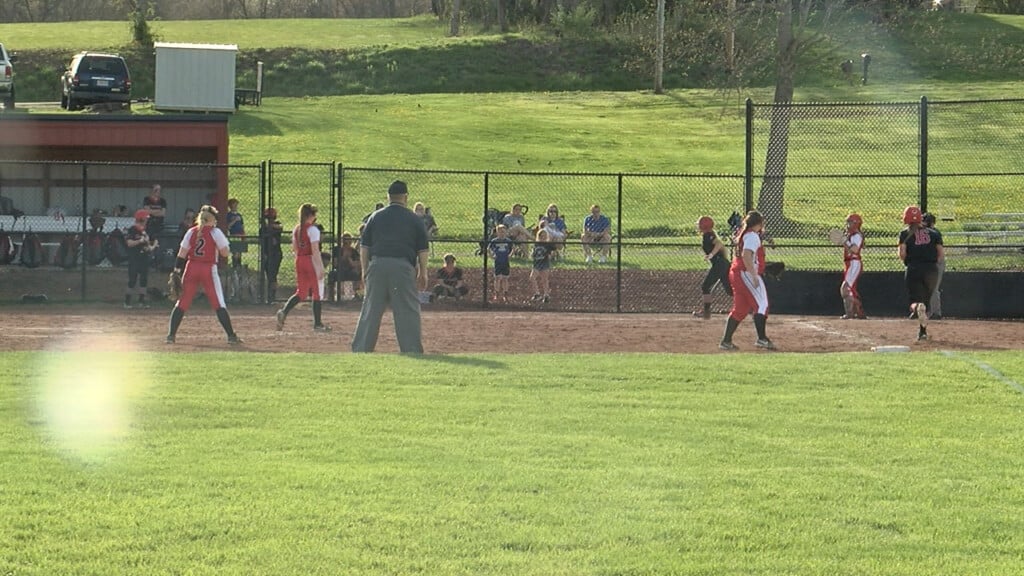 CROOKSVILLE, OH- The Crooksville Ceramics softball team used a big fifth inning to put the game away and defeat Coshocton 10-0.
Gracie Peck earned the win in the circle for the Ceramics, striking out six batters while only allowing three hits. The entire Crooksville lineup was hitting well and making smart decisions on the base paths. Six different Ceramics earned an RBI in the game while they also stole home multiple times.
The eight-run fifth inning ended the game in the bottom of the fifth when Jaelynn Nelson hit a double that brought in the tenth run. Crooksville is now 6-2 in the MVL and 10-2 overall.