Full Court Press 1-14-22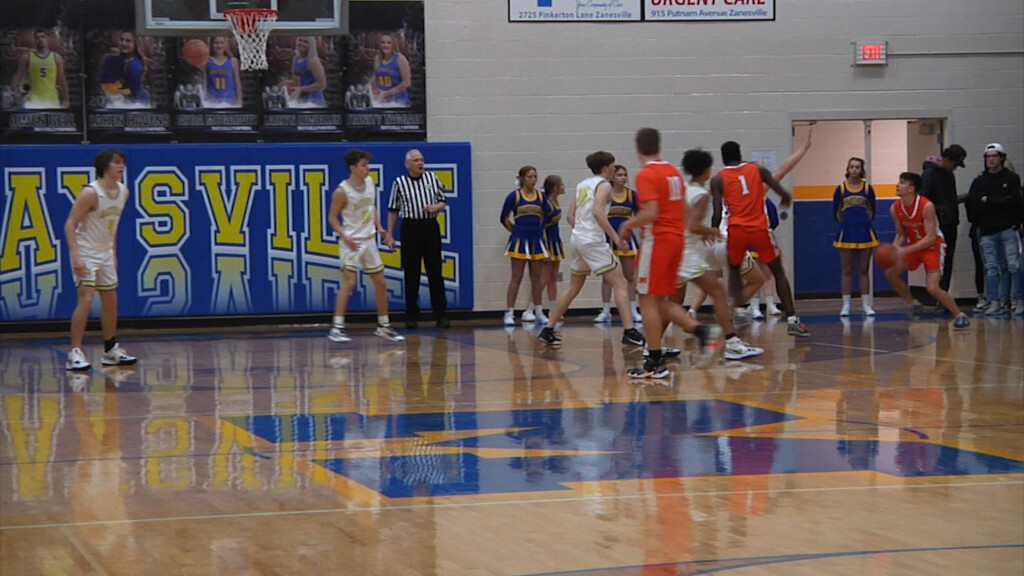 GAME #1: JOHN GLENN MUSKIES VS. MORGAN RAIDERS
NEW CONCORD, O.H.- The Morgan Raiders made the trip to New Concord to take on the John Glenn Muskies in a battle between two competitive MVL teams.
Avery Parmer shouldered the load for the Muskies, scoring nine points in the first quarter alone. On the other side, it was the playmaking duo of Rowdy Williams and Carson Mummey keeping the road team in front.
This game was full of hustle and good plays on both end throughout the first half.
The Morgan Raiders would go on to win on the road over the Muskies by a score of 51-47. Carson Mummey led Morgan with 25 points in the win.
GAME #2: MAYSVILLE PANTHERS VS. MEADOWBROOK COLTS
ZANESVILLE, O.H.- Our second game of the night was a highly-anticipated matchup and is a candidate for game of the year.
Jake Singleton and the Colts traded buckets with Hayden Jarrett and the Panthers all game long as both willed their teams to key scores. Alex Bobb and Romeo Dorsey also played big roles in the first half for Maysville and Meadowbrook, respectively.
Both teams were feeding off the crowd and the game quickly got intense. Each team looked to give themselves separation but the other would be right there to respond.
Jarrett hit a buzzer-beater to give his team a lead going into halftime but it would be the Meadowbrook Colts getting the last laugh as they win on the road 73-70 in overtime. Singleton scored 29 points in the win, including the game-winning three.