WHIZ Sports 4-4: West Muskingum Offense Propels Tornadoes Over Coshocton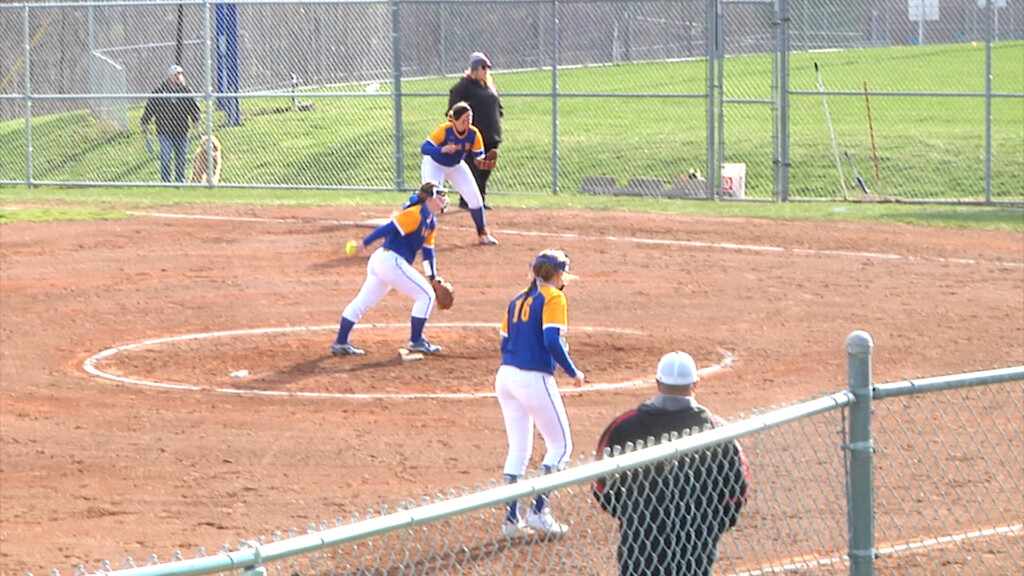 ZANESVILLE, OH- The rain came down earlier in the day but cleared out just in time for our local games to take place.
West Muskingum took an early lead thanks to a couple big hits that plated two runs while Coshocton looked to respond with hits.
Tornadoes pitcher Kadie Bare did a good job keeping Coshocton's bats quiet, forcing outs while coming up with key strikeouts throughout the game.
The momentum shifted toward the home team when Mariska McCune put down an excellent bunt to get on base, which gave the Tornadoes a good opportunity to score. They did just that as they'd add four runs and increase their lead.
West Muskingum's big inning along with the pitching of Bare helped give the Tornadoes the win over Coshocton 10-3. The win marks the first West Muskingum coaching win for Josh Bobo.