Bishop Rosecrans Defeats Caldwell in Girls Basketball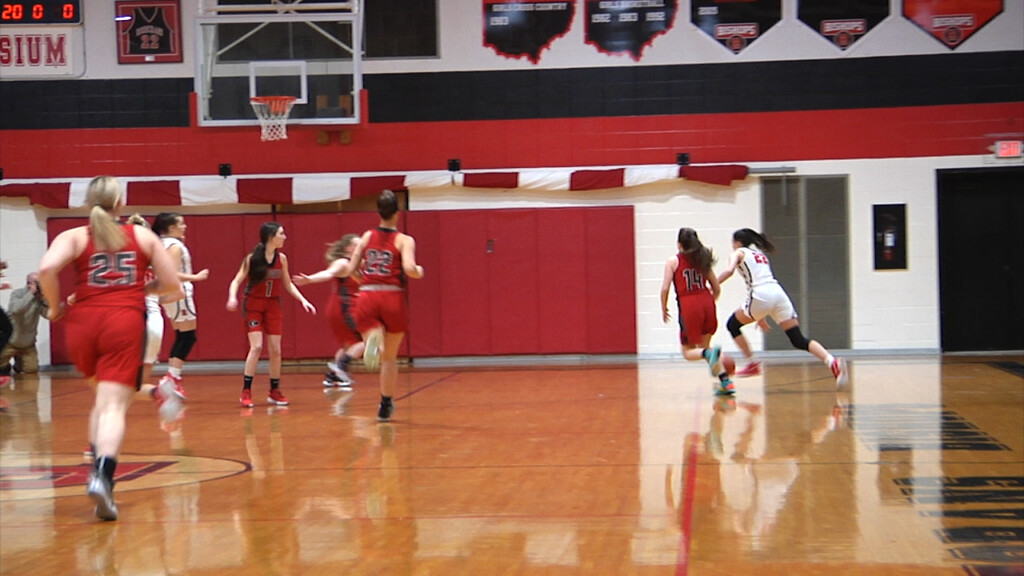 ZANESVILLE, O.H.- The stage was set at Rogge Gymnasium as the Bishop Rosecrans Bishops took on the Caldwell Redskins in a girls basketball matchup.
First bucket of the night went to the home team as Jenna Carlisle connected with McKayla McLaughlin under the hoop to get things started.
On the other end, Hannah Reiter gave the handoff to Allison Egnot and she got into lane, finding an open Gabby Guiler for the easy two points for Caldwell.
The home team built a lead when Alaina Berry knocked down a couple shots to give Bishop Rosecrans momentum. The key for the Bishops in this one was defense, as they forced turnovers and applied pressure onto the Caldwell offense.
The Bishops took a 26-11 lead into halftime and this one would end up being all Bishops in this one as Bishop Rosecrans defeats Caldwell 49-17.