Two vehicle accident on corner of Third and Main Street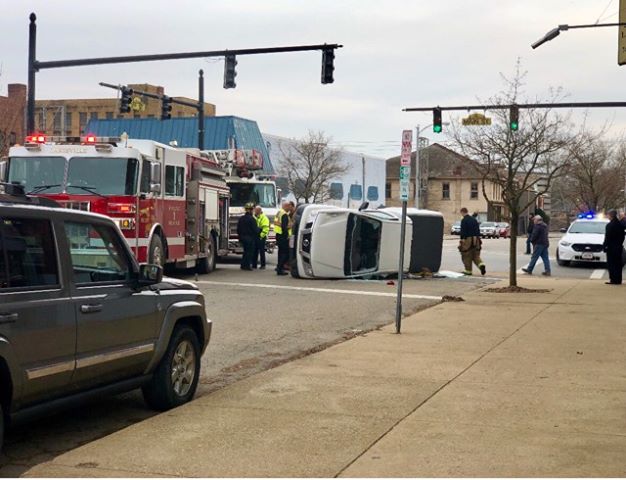 ZANESVILLE, Ohio – The Zanesville Police Department is investigating a two vehicle accident that occurred Tuesday, February 19th just before 3:00 p.m.
Chief Tony Coury said they received a call about an injury accident on the corner of Third Street and Main Street in downtown Zanesville. When they arrived on scene, there was a truck flipped on its side.
Ambulance was requested and they transported one person to Genesis Hospital with non life-threatening injuries.
The accident remains under investigation.