United Way of Muskingum, Perry, and Morgan Counties Receives Compass Award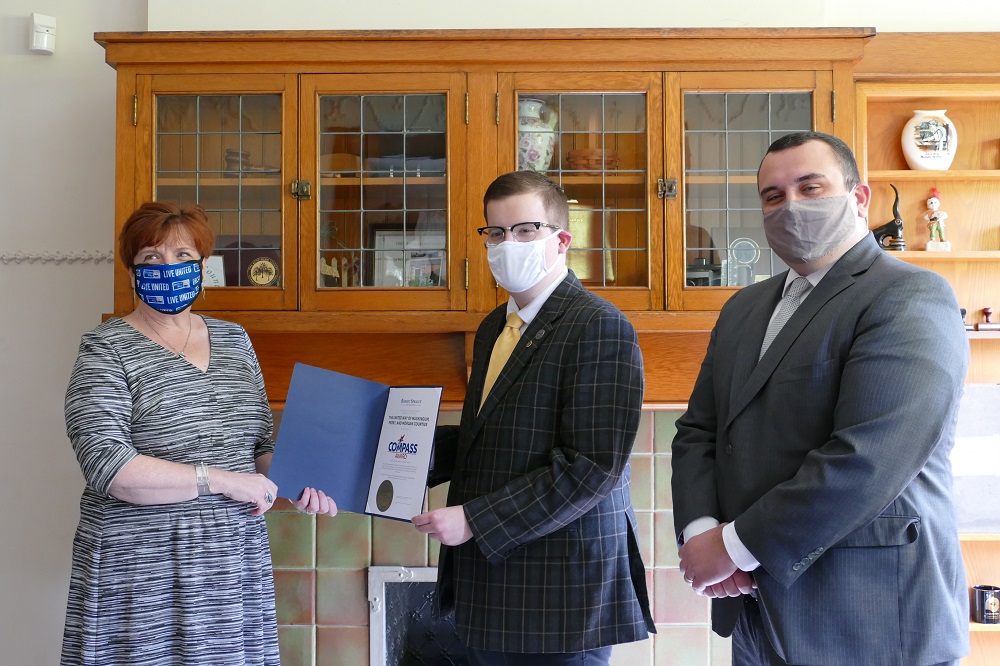 ZANESVILLE, OH – Today The United Way of Muskingum, Perry, and Morgan Counties was presented with the Compass Award from the State Treasurer's Office.
This award was given
in recognition of the United Way's financial literacy efforts, with
emphasis on their tax clinics. Their Financial Stability Partnership
works with local financial institutions to provide services and
education opportunities to area residents. Through these efforts, The
United Way connects with the people they serve and has an impact on
their financial lives.
"One of our goals at United Way, in the income pillars, we want to make the most, we want everybody to make the most of what income they have. And you can't always control how much you make. You can't always control, we certainly can't control the environment. We don't know necessarily what's coming down the pike. We can't control what raises we get every year. But the biggest raise you can give yourself is to get out of debt and make the most of your income. And so we do that through financial literacy efforts," Executive Director Meg Deedrick said.
Receiving this award is important for Deedrick. She wants to use this recognition as a way to let people know that The United Way is a resource for financial assistance.
"Well financial literacy is personally a passion of mine, and it is also very much needed in the community. So it means a lot to me both personally and professionally. And again I'm accepting this award on behalf of all the hard work of my staff and volunteers that have donated their time and their talent, again to help people be more stable and to help households make the most of what they've got."
Last years tax clinic helped file over 1,100 federal tax applications and totaled refunds of over $1.4 million. Deedrick says even though they are not sure what it will look like, The United Way is committed to continuing the tax clinic this coming year.