United Way to Hold Tax Filing Clinics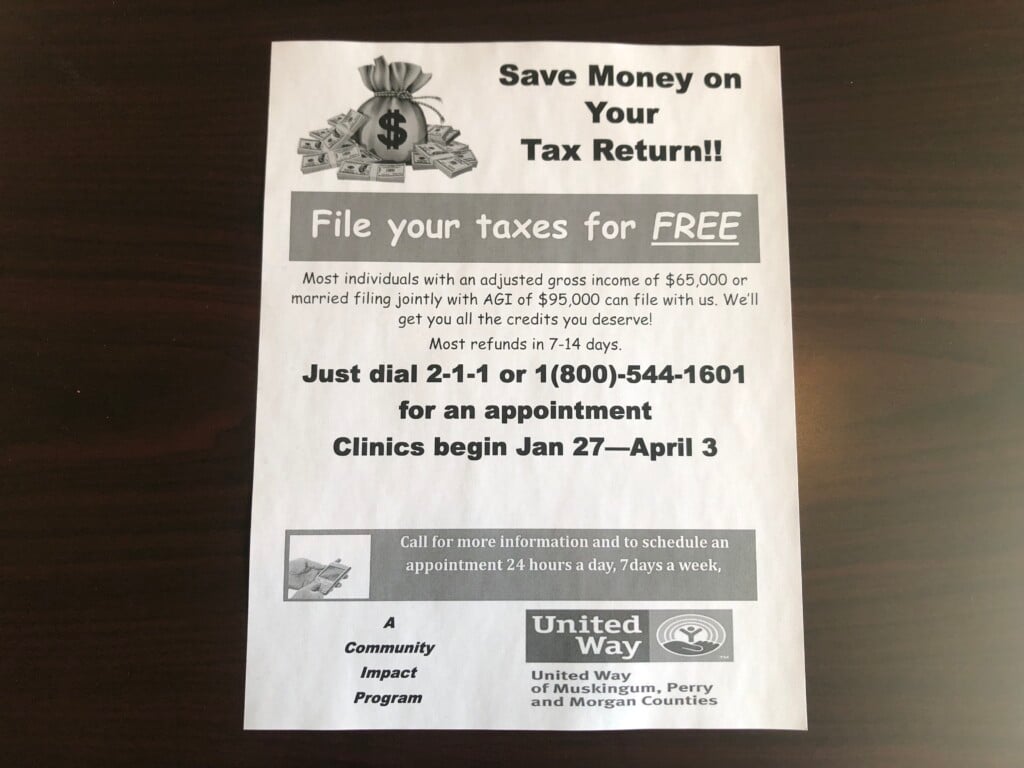 ZANESVILLE, Ohio – Tax season has officially arrived and the April
15 filing deadline is quickly approaching. One local organization is
working to simplify the filing process for area residents. United Way
of Muskingum, Perry, and Morgan Counties will begin hosting Tax
Filing Clinics next week. Becky Clawson, Community Impact Director
for United Way, says over 600 appointments have already been made.
"Clinics actually
start on the 27th of January; but we are already taking
appointments and they're going fast—so be sure to get one if you
want to take advantage of this free filing service. We will file your
federal and state return for free; which saves most families upward
of about 250 dollars a year."
There is no cost
associate with the United Way Tax Clinics and most refunds are
received within one to two weeks.
"Our volunteers
sit with you and explain everything that they're doing and kind of
help you get more in touch with the process—and help you to figure
out what it is that we're doing. And basically, we enter everything
for you—but you're really filing your own taxes. So, really
empowering individuals to take control of their finances and to do
that themselves."
Clinics will be held
from January 27 through April 3. For more information or to make an
appointment call 211 or 1-800-544-1601.