Update: Maple Ave. Water Main Break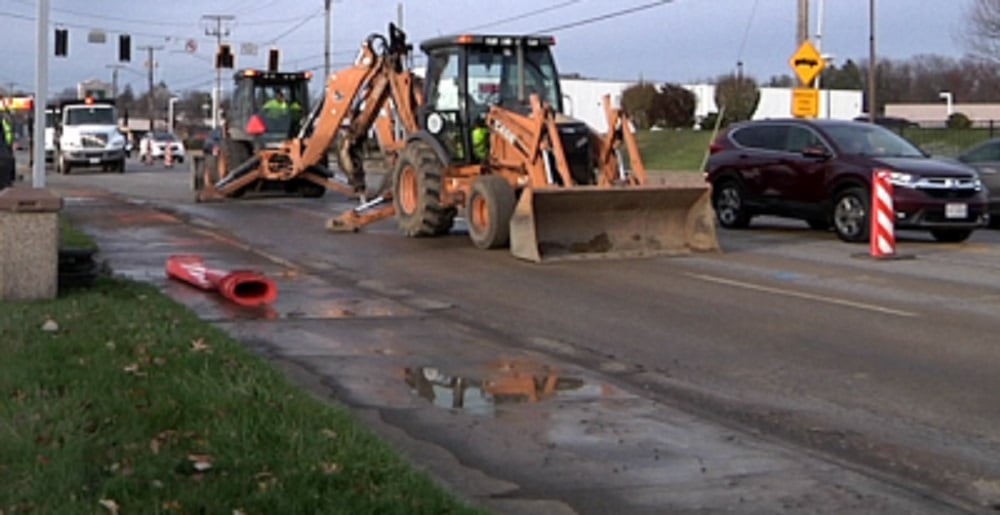 The City of Zanesville Water Division announced that a boil alert remains in place for customers affected by Thursday's water main break on Maple Avenue.
Water Superintendent Scott Bryant said that water service was restored around 8pm Thursday and temporary repairs were made to the roadway. All lanes of Maple Avenue are open to traffic.
Bryant said they expect lab analysis results by Saturday afternoon. Customers affected by the boil advisory will be notified when it's lifted.
The break took place Thursday on Maple Avenue just north of Harding Road.