Update: Semi Rollover on I-70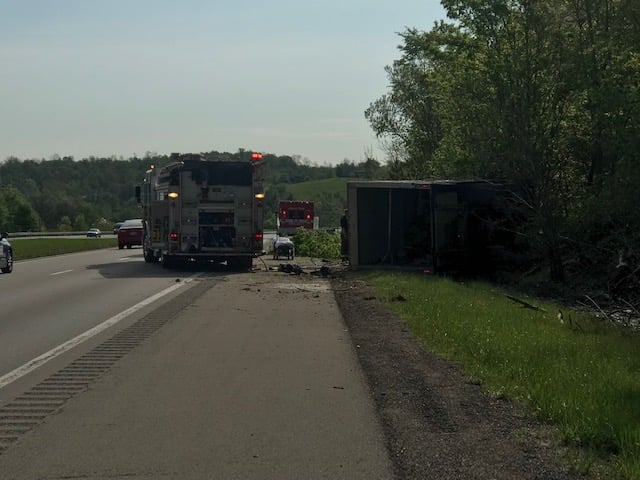 ZANESVILLE, Ohio – There was a single vehicle accident on Wednesday, May 8th, involving a semi-truck on I-70 Eastbound.
The call came in at 8:25 a.m. that a box truck traveled off of the road near Gratiot. Trooper Jordan Butler with the Zanesville Post of the Ohio State Highway Patrol said the highway was shut down to one and lane for a few hours.
"Traveled off the right side of the roadway. Struck a couple trees and went up the embankment and overturned. It came to rest on the left side," Butler said.
Fire crews worked on getting the driver out for about an hour and Butler said the driver was transferred to Genesis Hospital with non-life threatening injuries. The accident is under investigation and as soon as we learn anything new, we will update you.
The Departments who responded to the scene:
– National Trails
– Washington Township
– Falls Township
– Muskingum County EMA
– Zanesville Fire Department
– ODOT