Veterans Appreciation Weekend: Flags of Honor at Zanesville High School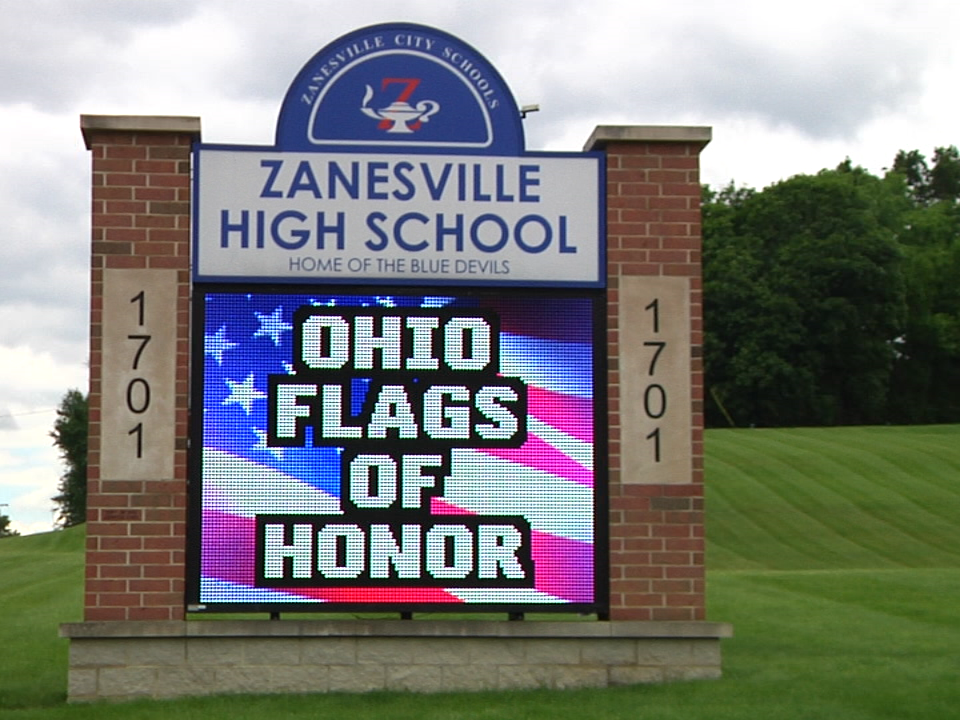 ZANESVILLE, Ohio – The Flags of Honor will be making their way to Zanesville High School for Veterans Appreciation Weekend.
The Opening Ceremony starts at 6 p.m. on Friday, June 7th on the lawn at Zanesville High School. President of Veterans Appreciation Foundation Wayne Clark said this event is a special thank you to veterans and to honor those who sacrificed their lives.
"People can be involved. They can come watch the ceremony or they can actually carry in a flag and each flag represents a killed in service veteran from Ohio and there's like 302 veterans that have been killed in the Afghanistan Iraq Campaigns from Ohio," Clark said.
This is the third year Zanesville High School will host the Flags of Honor. Principal Laura Tompkins said this is a great opportunity for the school and for the students to be involved.
"I think it's important to remember our veterans because these folks have given the ultimate price in Ohio so I think it is very important for our young people to understand what that means," Tompkins said. "I mean it's very overwhelming to come up over the hill and see those 300 flags. Very overwhelming."
On Saturday, there will be a Veterans Free Breakfast at VFW and then the community will gather together at Terry's Tavern for a Hog Roast and silent auction. The weekend will come to an end at Green Valley Golf Course for a Veteran Golf Outing.
To learn more about the weekend, call (740) 607-5294 or (740) 452-7105