WHIZ Sports 2-23: Howe Propels Tri-Valley over Philo; Morgan Falls In Playoffs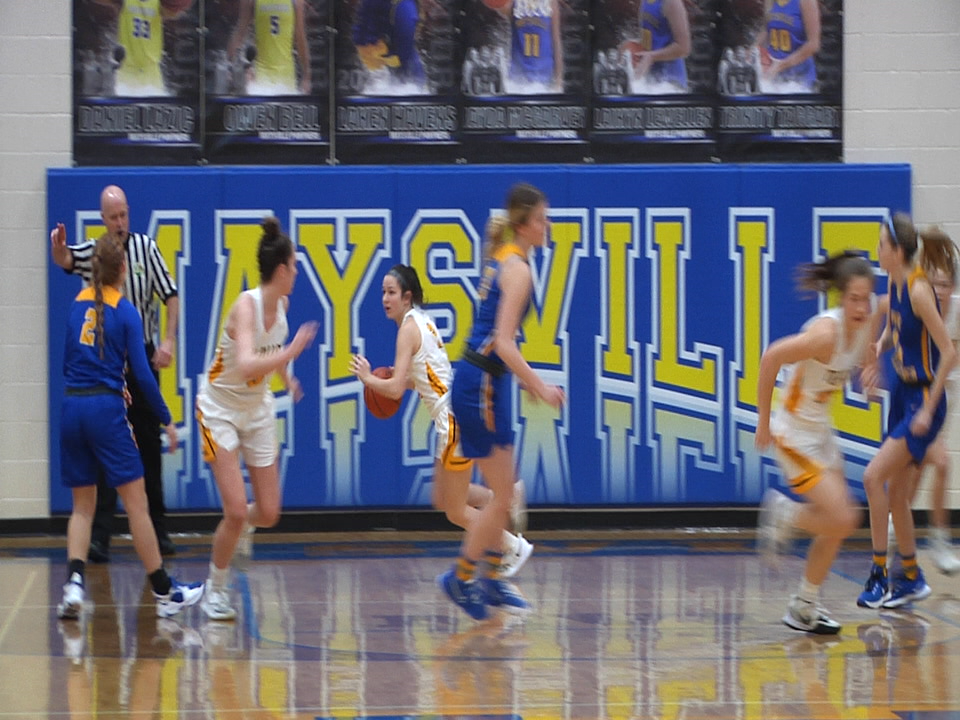 GAME #1: TRI-VALLEY SCOTTIES VS. PHILO ELECTRICS
ZANESVILLE, OH- The Tri-Valley Scotties took on the Philo Electrics in an all-local playoff matchup at Maysville High School.
This one was all Scotties early on and they did not let their foot off the gas. Lexi Howe had a big game for Tri-Valley, scoring 22 of her 29 points in the first half on the way to a win over the Electrics.
Tri-Valley took care of business on both ends in this one. The Scotties played good defense and forced turnovers which became good offense. Also, their rebounding presence was too much for Philo.
The Electrics went on a run of their own right before halftime, but it was not enough as Tri-Valley advances to the next round and defeats Philo 54-23.
GAME #2 MORGAN RAIDERS VS UNION LOCAL JETS
BYESVILLE, OH- The Morgan Raiders came into tonight's playoff game trying to get closer to a championship but they would first have to get past a hungry Union Local Jets team.
The Raiders got off to a slow start finding themselves down in a nice amount in the first as the Jets went on a 14-3 run to begin the game.
Morgan would try to make a run and get closer with Odessa Smith getting three straight buckets in basically the same spot to energize her team.
But in the end Union Local took over the game and would keep up their hot start as they defeated the Raiders 61-29.