WHIZ Sports 3-10-22: Sheridan Girls Advance to State Championship Game in Historic Fashion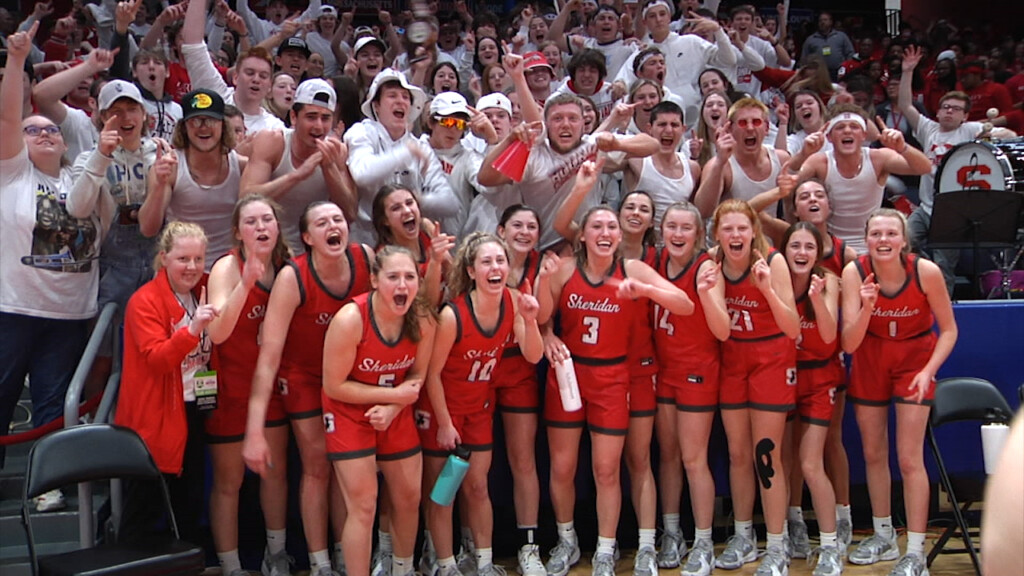 The Generals held the lead after halftime, but it was the Panthers applying pressure and taking momentum in the second half and they forced overtime.
Both teams traded baskets after the first overtime and neither team gave up. Norton made a buzzer-beater three from about half court, but the shot was deemed no good after video review.
It was in the third overtime that Sheridan took control. Jamisyn Stinson made two huge three-pointers and her sister Faith Stinson contributed a couple big plays down the stretch to put the game away for the Generals, 68-60 over Norton.
After the game, senior point guard Bailey Beckstedt spoke on how she felt the hard work her team has put in made them feel confident in such a big game.
"We knew we had it we knew we worked so hard for this I mean the amount of hours us three have put in is insane," said Beckstedt.
Head Coach JD Walters applauded the effort of his team and believed it was Sheridan's toughness that was a deciding factor in the win.
"For out girls, I'm just so happy right now. Every single one laid it out there all game. There are floor burns which all season we talk about being soft sometimes. They actually got the floor burns today to show for it. So, I'm just…I don't even know what to say it was an amazing game."
The Sheridan Generals will play for the Division II State Championship at 2 p.m. on Saturday at UD Arena.