WHIZ Sports 3-2: Meadowbrook Gets By New Philadelphia; Newark Falls To Upper Arlington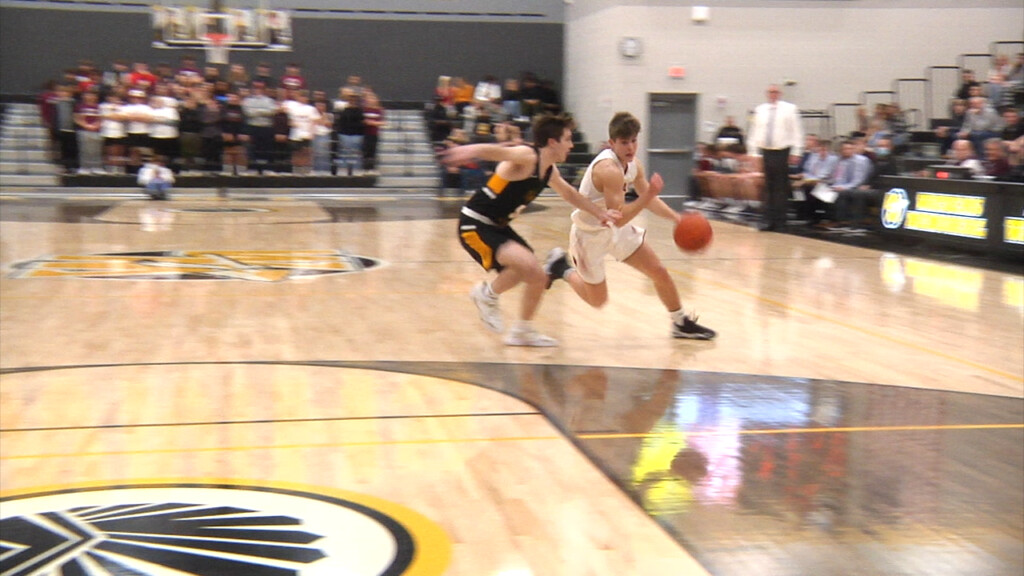 GAME #1: NEWARK WILDCATS VS. UPPER ARLINGTON GOLDEN BEARS
PATASKALA, OH- Our first game of the night took us to Watkins Memorial High School as the Newark Wildcats took on the Upper Arlington Golden Bears in a playoff matchup.
Upper Arlington jumped out to an early lead thanks to their three-point shooting. Nick Heath played a big part in the offense, hitting a couple deep shots from beyond the arc.
But, Newark stayed in the game as they moved the ball well and capitalized on open opportunities. They were able to cut the lead to one point midway through the first half.
After that, the Golden Bears would go on a big run and hold a 28-13 lead at halftime and would not let it go as they defeat the Wildcats 61-38.
GAME #2: MEADOWBROOK COLTS VS. NEW PHILADELPHIA QUAKERS
GNADENHUTTEN, OH- Excitement was in the air and you could feel it just by walking in from the parking lot, and this match lived up to it from the tip-off.
After Meadowbrook got the crowd roaring to start off the first quarter it was New Philadelphia that would make a nice come back to keep the game close after being down 9-4.
Carter Vandall got things going for the Quakers as he raced passed the defender to get his team their second bucket of the game. But Jake Singleton was having one of those nights where he was just making play after play.
It seemed to be that every time the Quakers got something started Singleton was right there for the Colts to keep things steady. As he stepped up many times to knock down tough shots.
Both team fought tooth and nail for the entire first half with New Philadelphia only being down 2 at half. The game would continue in that direction until the final seconds and when it was all said and done the Colts came out victorious beating the Quakers 56-54.