Newark Catholic Falls in Double Overtime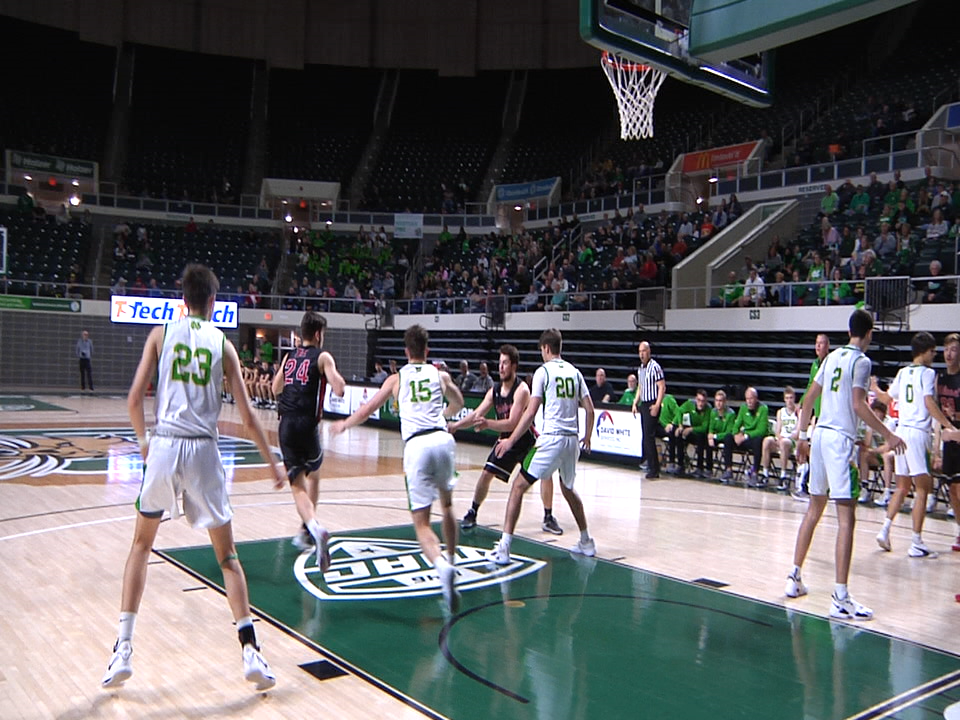 NEWARK CATHOLIC GREEN WAVE VS. HILAND HAWKS
ATHENS, OH- The stakes were high and a chance to go to Dayton for the Final Four was on the line, as the Newark Catholic Green Wave took the Hiland Hawks in a instant classic.
Hiland started the game on fire as they just could not miss anything from behind the arc. Sammy Detweiler and his teammate Grant Miller were doing their best impression of the splash brothers to spark the Hawks.
But the Green Wave wouldn't let the score get to far away from them as Cole Canter and his teammate Brandon Buchanan were there every time the team needed to get a bucket.
With the first quarter ending it was only a 3 point game, and that is where Newark Catholic would make their run as they would end up taking the lead halfway through the second and it would be a tie at the half.
The game would continue in that trend as it took 2 overtimes to decide a winner in this crazy matchup. But it was Hiland who would come out as the victor, they defeated Newark Catholic 63-62.