WHIZ Sports 4-12: Sheridan Shuts Out Maysville; Morgan Defeats Crooksville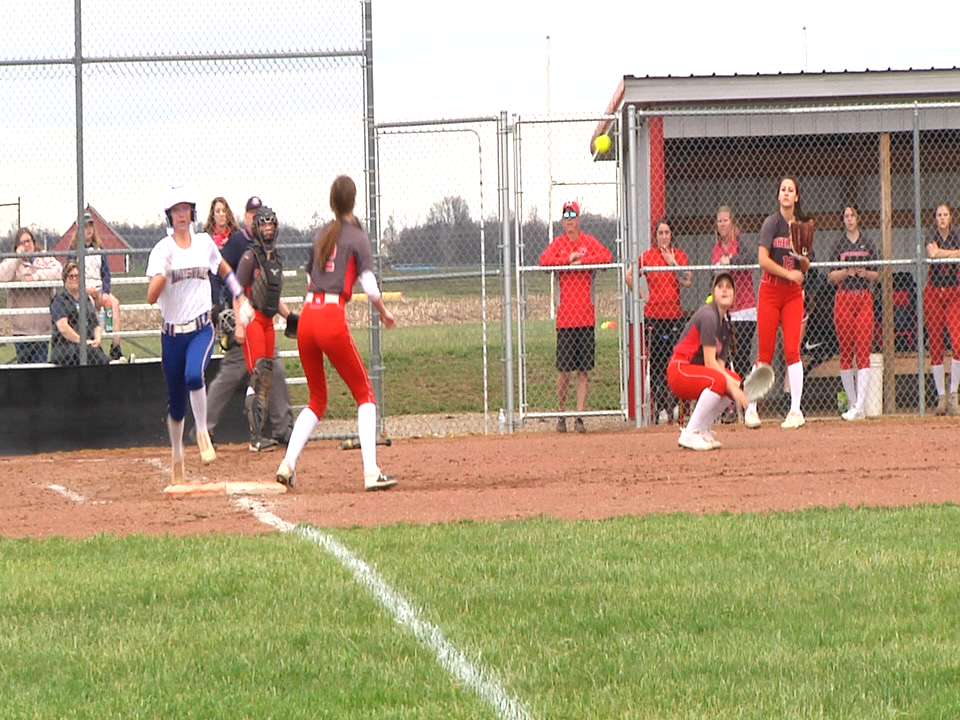 GAME #1: SHERIDAN GENERALS VS. MAYSVILLE PANTHERS
THORNVILLE, OH- The Sheridan Generals and Maysville Panthers softball game quickly turned into a defensive battle.
Mallori Bradley of Maysville and Cora Hall of Sheridan battled it out in the pitcher's circle while their team made big plays in the field.
Sheridan looked to add to their early lead when Payge Nihiser hit one to the hot corner and got on base, but it was the Panthers defense stepping up and getting themselves out of the jam.
This time, it was Maysville coming up with a couple big hits from Gracie Meredith and Emma McPeek and they would get on base. But, it would be the Sheridan defense standing tall in this one as they hold the Maysville Panthers scoreless and win 1-0.
GAME #2: CROOKSVILLE CERAMICS VS. MORGAN RAIDERS
CROOKSVILLE, OH- Morgan got themselves up 1-0 early in the game and it stayed that way for most of it as both teams defenses were ready to play.
There were some nice plays by both teams, even some on the same play. Carson Copeland for Morgan gets a nice hit and tries to stretch it to a double but Crooksville gets it in time and tags him out at second.
Later wild pitch by Crooksville and that lets Morgan steal home and add to their lead to put it at 2-0.
The game would stay tight the whole way but Morgan would pull away in the later innings as they defeated Crooksville 4-2.