William Wisecarver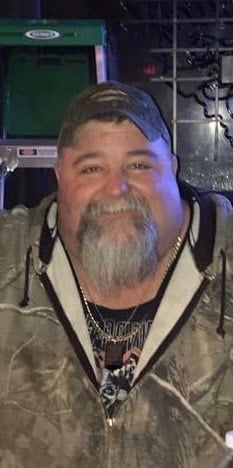 William W. "Bill" Wisecarver (1966-2023) of Adamsville passed away peacefully on September 14, 2023 at Genesis Hospital in Zanesville, surrounded by his loving family. Born on October 14, 1966, in Zanesville, Bill was the cherished son of the late Walter E. and Mary Lois (Warren) Wisecarver.
Bill was the proud owner of Steel Hill Dozer Service in Adamsville, where he loved movin dirt. He was an avid outdoorsman, hunting and fishing with his two daughters, imparting invaluable life lessons along the way. Bill's infectious humor brightened the lives of those around him. He loved to sing and most especially he loved his family.
Before his illness Bill loved riding his Harley with Niki. He enjoyed traveling and the time that he spent on tractor, tending to the hayfields.
Bill leaves behind a legacy of love, survived by his loving daughters, Taylor (Tylor) Bagley and Brooke (Curtis) Bissett, along with his step-sons, Dakota (Kisha) Jones and Rhett (Ashley) Jones. He also leaves behind his five adoring grandchildren: Thomas, Emma, Lily, Case, and Oakley. The love of his life, Niki L. Angelo, and his four legged buddy, Hagus.
In keeping with Bill's wishes, a caring cremation will take place and a Celebration of his life will be announced soon. The Farus Funeral Home of Duncan Falls is honored to care for the Wisecarver family.