Zanesville High School Devilettes Holiday Bazaar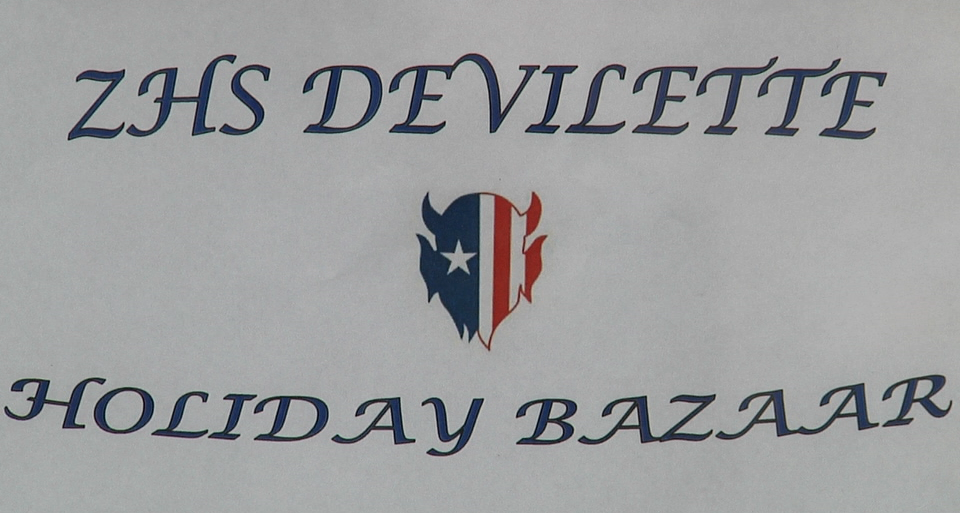 ZANESVILLE, Ohio – Lots of holiday cheer and spirit downtown for the Zanesville Devilettes Holiday Bazaar.
The Holiday Bazaar is the cheerleading team's annual fundraiser. The Bazaar is a day where people from the community rent a table from the team and sell their crafts and goods. With it being a Holiday Bazaar, there are many fall and Christmas items featured. Vendors signed up and rented a table for thirty dollars. Each vendor donates an item from their table, and the Devilettes give over eighty raffle items away to the public.
"This is probably close to our 40th year of having this event. If you're not familiar with a bazaar it's day when people rent tables and bring their crafts and goods in and sell." said Wayne Carpenter, Devilettes Director.
The profits from the Bazaar helps support the organization of the Devilettes to purchase uniforms, build props, and provides funds for different events for the girls to attend. The Devilettes assist the vendors during the event by carrying items for the tables, working the food kitchen, and selling raffle tickets.
"It's kind of like a reunion every year. That we all get together and enjoy seeing one another," Carpenter added.
The Holiday Bazaar ran from 9 a.m. to 3 p.m. on October 20th at the Secrest Auditorium.