Zanesville High School Football Athletes lend a hand off the field to help with upcoming Lace Up For Kids event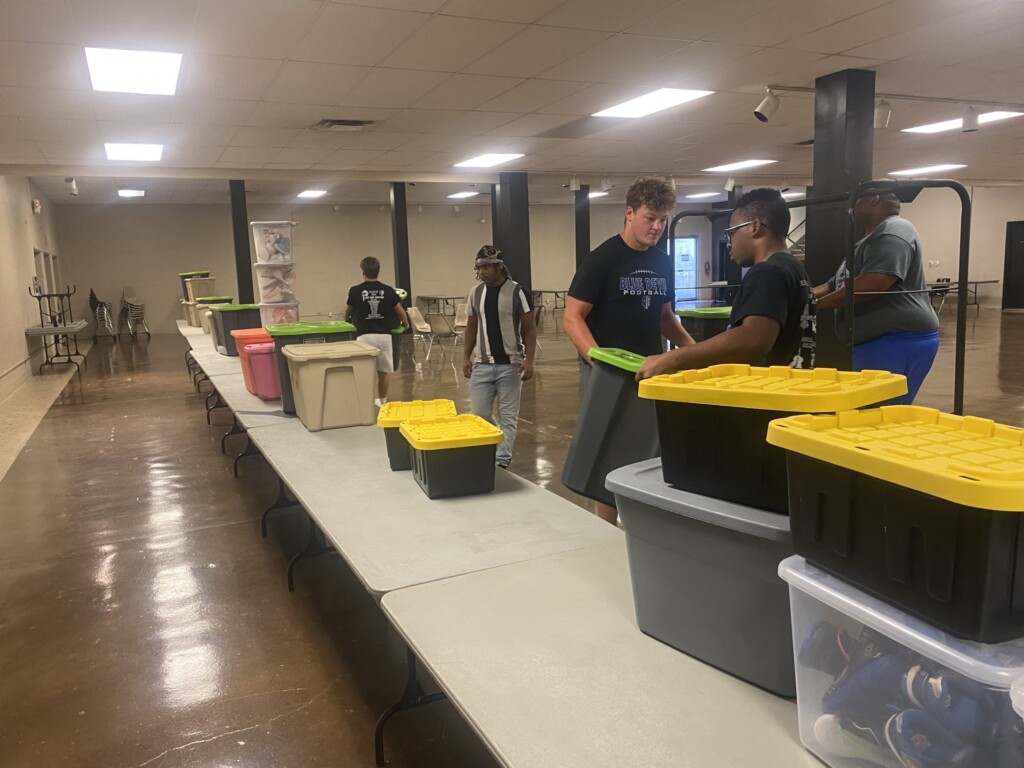 MUSKINGUM COUNTY, Ohio- The Eastside Community Ministry Lace Up For Kids event is preparing for its shoe distribution tomorrow.
Athletes of the Zanesville High School football team took a break from the field to help carry shoe bins into the Secrest Auditorium today. Community members and athletes helped get the room together by sorting shoes out by sizes.
"One of my favorite things about this is when the grandparents who have custody of the kids who come through and they're trying to raise these kids and put them back to school on social security, and we're able to help those kind of families to get beautiful school shoes plus the other services that we offer here," Lace Up For Kids volunteer Sue Thuma said.
Over 900 pairs of shoes will be given to kids tomorrow and Wednesday. In addition, kids will receive a brand new outfit, socks and underwear. A few other agencies will be at Secrest, giving out hair cuts and COVID-19 vaccines.
"It's a great way to give back to the community. The community supports us in so many ways so the least we can do is give back to the community by helping them with what seems like a small task, but really it's going to go a long way in helping the community get kids shoes, clothes and all that good stuff," senior athlete at Zanesville High School Julian Jackson said. "There are kids in need out there and if we can just help, that would be awesome and that would be great."
Eastside Community Ministry is thankful for all the volunteers who have helped get the event together and are looking forward to putting smiles on the kids faces when they come in.