Zanesville Kroger Celebrates Grand Re-Opening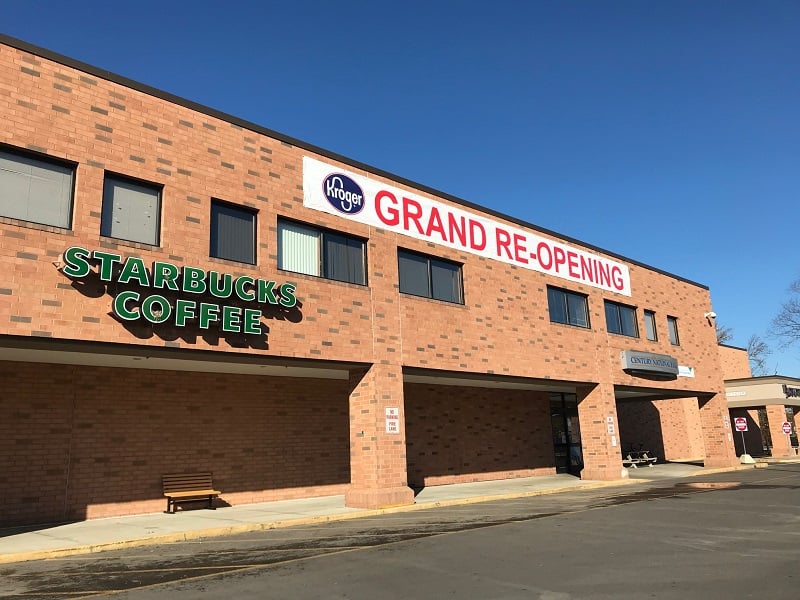 ZANESVILLE, OH – After nearly seven months of renovations, the Zanesville Kroger store is celebrating the conclusion of a $2 million remodel.
Customers can look forward to new additions in the Zanesville Kroger. Additions include a Murray's Cheese kiosk and an expanded Starbucks with Nitro cold brew coffee taps.
"So we started our remodel here at the Zanesville Kroger about seven months ago. Lots has happened in the last seven months and we couldn't be more proud of the team. They brought in a new Murray's kiosk, we have new updated register space, really every department was touched. A lot of new décor, and really just opened up the shopping experience and a lot of new amenities and new products added to the store," Columbus Division of Kroger Corporate Affairs Manager Amy McCormick said.
The grand re-opening of the store will entice customers to come in and see what is new, along with offering extra savings in-store and at the pump.
"We're celebrating the re-grand opening of our Zanesville Kroger. By offering customers the opportunity to come in today on the grand opening day Wednesday. Every time they shop they're entered to win a $100 gift card and we'll pull those at random between 9 am and 9 pm. And then Wednesday, Thursday, and Friday anyone fueling up at the fuel center will receive an additional 20 cents off. And then we have sale items throughout the store to celebrate the grand opening."
Kroger would like to thank not only their hard working team members, but the loyal and patient Kroger customers of Zanesville.