Zanesville Trooper of the Year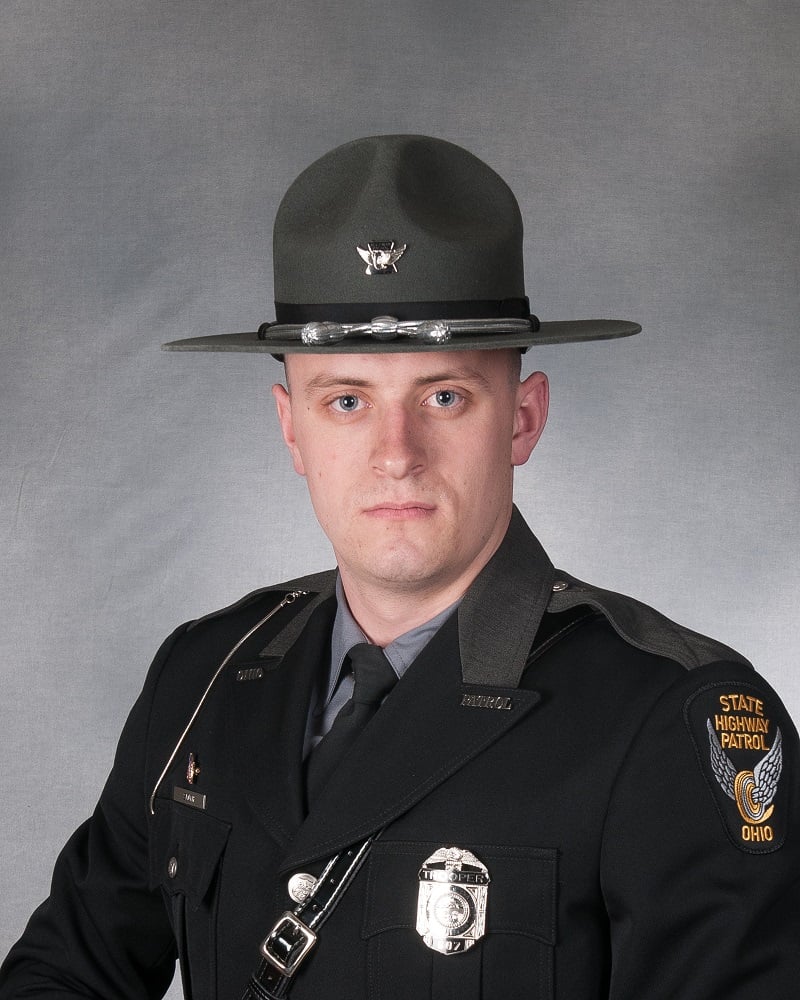 ZANESVILLE, Ohio-– The Zanesville Post of the State Highway Patrol announced Tuesday the winner of its Trooper of the Year award.
Trooper Nick Smith, who has been with the O.S.H.P. since 2015, was selected for the award.
Trooper Smith is a graduate of the Patrol's 158th academy class. His first patrol assignment was in Lisbon, Ohio and in 2017 transferred to the Zanesville post.
According to Zanesville Post commander, Lt. Russ Pasqualetti, Trooper Smith was selected for the award based on his work ethic, willingness to help others and his professionalism.