1993 murderer of 5 year old may be up for parole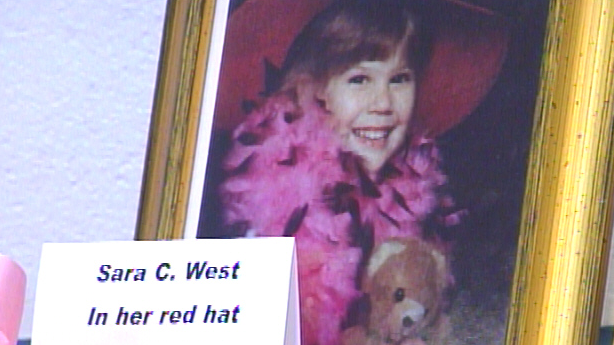 ZANESVILLE, Ohio – It has been 26 years since 5-year-old Sara West was brutally assaulted, tortured, and murdered.
Billy Shafer was 16-years-old when he killed Sara back in 1993, and this December he is up for parole. Sara's father, Kevin West and Sara's Grandmother, Shirley Jane West said the "monster" should be in prison for the rest of his life.
Shirley Jane West said, "when he gets out he's still a psychopathic killer because he still thinks his main purpose, and he wrote it down in his confessions. His main purpose in life was to become a serial killer and that is what he aimed to do that night."
Kevin West and Shirley Jane West went around the community and got 35,000 signatures from people supporting Shafer being locked up during the first parole, however they said they need to turn the signatures into microfilm to use it in the parole hearing. Meanwhile, Shafer has made threats towards the rest of the West family, as well as others for when he gets out.
Kevin West said, "I don't want to have to walk around with a loaded pistol on my side, looking around and sit up at night and guard my house, my family." West added, "I wouldn't want him living across from me. I wouldn't want him living from here to South Zanesville from me and you ask anybody in Zanesville what they think.
The West's ask for your support, and Kevin West said they need help with microfilming the signatures, so they can use them this time during the hearing. West said help would be greatly appreciated.