3rd time Foxfire Schools and Sports Barber have paired for the community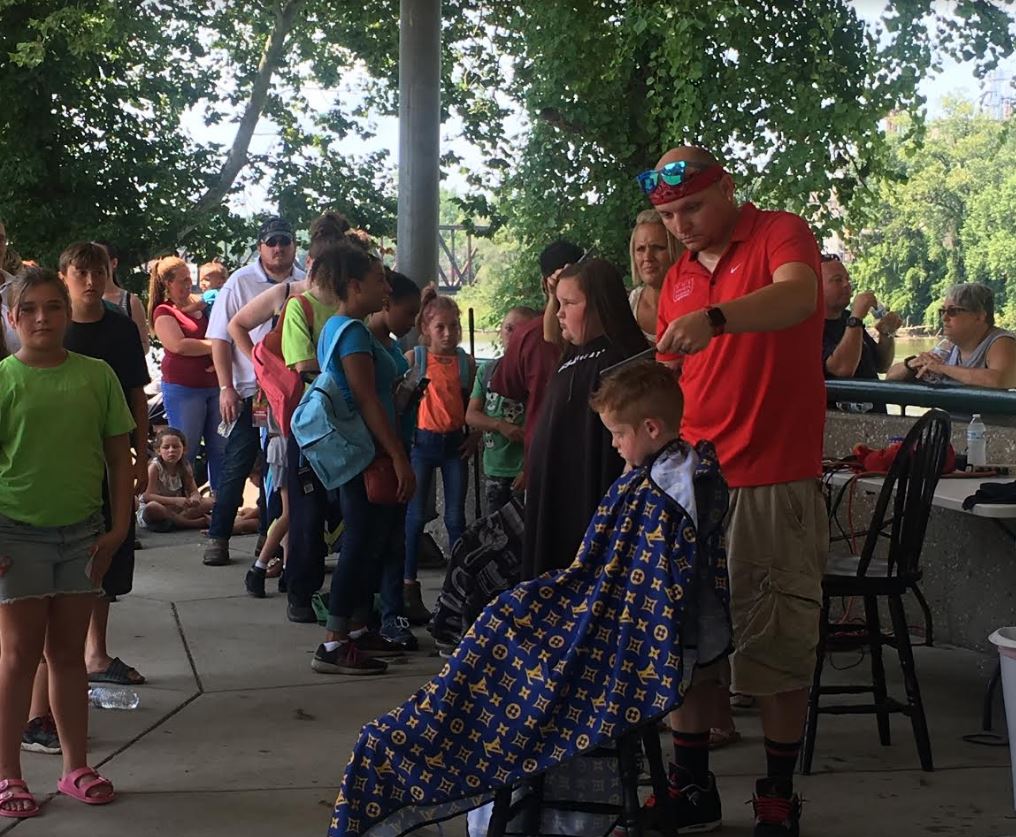 ZANESVILLE, Ohio – How often can you get a haircut with a view of the water and the breeze blowing against you? Well kids at Zane's Landing Park today had that opportunity.
Foxfire Schools and the Sports Barber, among other organizations paired up for haircuts, free school supplies, live music, and more. Foxfire Schools Superintendent, Todd Whiteman said this is the third year of the event and it means a lot to families.
"Well, we see a lot of parents that have been very grateful today. They have stopped us and say "thank you, without this opportunity we could not have provided this for our kids." Not every kid gets to go back to school with school supplies or new clothes, or get a haircut. In education, we want our kids to have a fresh new look and walk in just like all the other kids do, when they walk into the doors and we are really excited to provide this opportunity for them," Whiteman said.
Whiteman believes that they will help out nearly 250 kids today, and says each year it has grown significantly. This year, Amy Kay's Beauty Box was there cutting girls hair, while the Sports Barber will be cutting boys hair. Sports Barber Owner, Mike DeBolt said it was a great day for the event, and the kids seemed to have a lot of fun.
"Yeah, we are giving away backpacks full of supplies, giving haircuts for kids. We've got a stylist doing girls and myself and another barber are doing the boys. We've got free food, a D.J, bouncy house, we've got games for the kids, so it is a nice day," DeBolt said.
Both DeBolt and Whiteman said they really enjoy doing this event for the community, and look to do it for years to come.