5th annual VetFest at the Riverside Cafe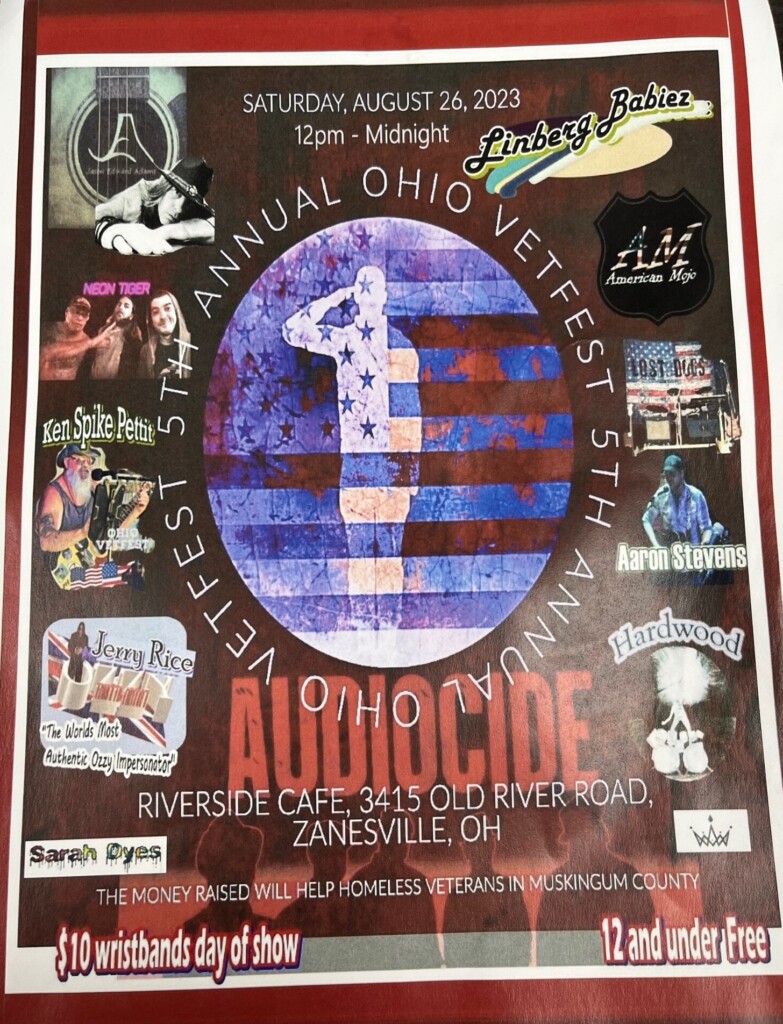 ZANESVILLE, OH – The 5th annual Ohio VetFest is happening this weekend at Riverside Cafe.
VetFest is an annual fundraising event to help homeless veterans here in Muskingum County get back on their feet. From providing food, clothing, even money for rent payments, the proceeds raised from this event will go to local veterans.
VetFest is going on tomorrow starting at noon and is being hosted by John Secman, the owner of Riverside.
Secman said he's hosting VetFest because he believes in their cause.
"Anytime there is anything involving veterans, we're always behind it." Secman said. "I have several family members that served, my son has served for 12 years. [We're] just trying to support something [we] think is a good cause."
VetFest will feature live music from a local band called Audiocide. Singer of Audiocide, Don Rush, said it's a no-brainer as to why they are performing this weekend.
"We practice about 3 or 4 miles away from [Riverside Cafe], so this is in our backyard." Rush said. "[We're] helping veterans, it's just a no-brainer."
If you're interested in heading out to VetFest tomorrow, Riverside Cafe's Address is 3415 Old River Rd, Zanesville.