AED Donated to North Terrace Christian Preschool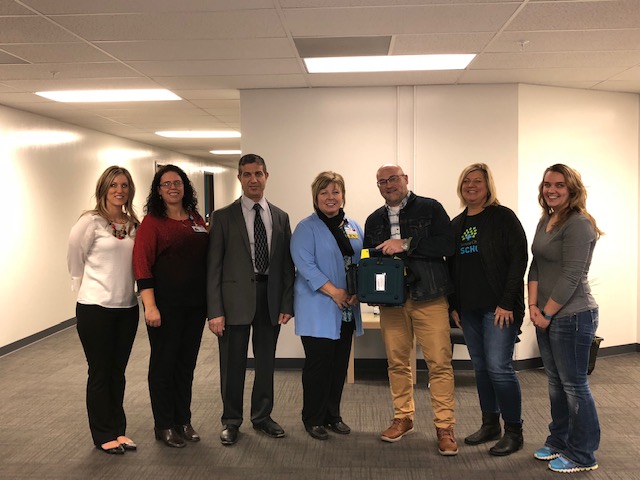 ZANESVILLE, Ohio – Providing an extra layer of protection in case of a cardiac event Genesis HealthCare System presented an automatic external defibrillator, or AED, to North Terrace Christian Preschool.
Along with North Terrace, Genesis has partnered with the Zanesville-Muskingum County Health Department to present AEDs to other area schools and athletic fields in the community. AEDS are portable devices that direct users on how to deliver an electric shock to a person having a cardiac event. The electric shock gets the heart to respond normally.

"People can die because of rhythm problems, and this can be a life saving device if we detect the rhythm abnormality immediately and shock people out of that rhythm problem. Then we can have some time to take them to the hospital and get them to the catheterization laboratory," said Interventional Cardiologist, Dr. Abdulhay Albirini.
The donations are part of the health system's efforts to pursue its forth Chest Pain Center Accreditation. Cathy Sorenson, a nurse and chest pain coordinator, will provide training and education to administrators and staff at the area locations, on how to appropriately use the donated AEDs.
"Getting their hands on the AED, opening it up, the AED will actually talk to them. And they can apply the pads to the mannequin with the trainer AED that we have. And just kind of get comfortable with the AED before they actually have to use it," Sorenson said.
"The Health Department's really glad that Genesis reached out to us and allowed us to participate in this opportunity. And that we had funds through the Regional Healthcare Coalition to support this," said Director of Communicable Disease, Tiffany McFee.
For more information on Genesis HealthCare System, visit their website at www.genesishcs.org.