AEP and MCEO meets with County Commissioners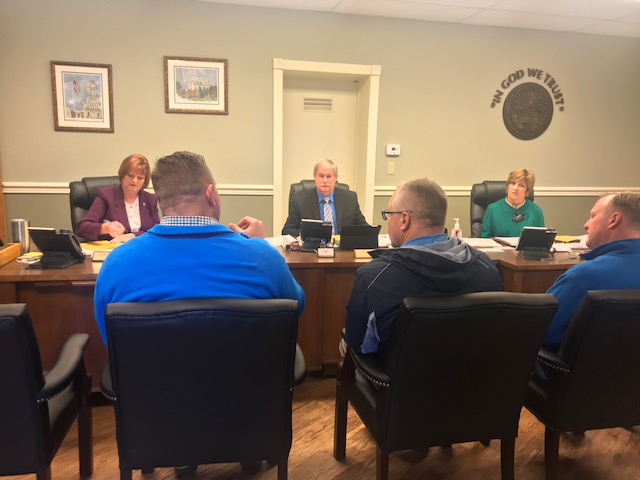 ZANESVILLE, Ohio – Members of American Electric Power and Muskingum County Engineer's Office had a meeting with County Commissioners on Monday, November 19th.
The topic of discussion was focused on creating a permanent access road off of Northpointe Drive that would be for the Ohio Central Station to be able to access transformers for storage. In order to get the 150 to 200 thousand pound transformers to the proper location they need sturdy access. The importance of this access is for crew members to be able to remove or replace what is needed in case of a power outage.There were some conflicts with the decision due to permits needed, however they did compromise and think of a possible solution that involves installing the road for temporary access and then removing and partially restoring it to a condition that will be easier for crews to work along.