American Red Cross Visits Noon Rotary Club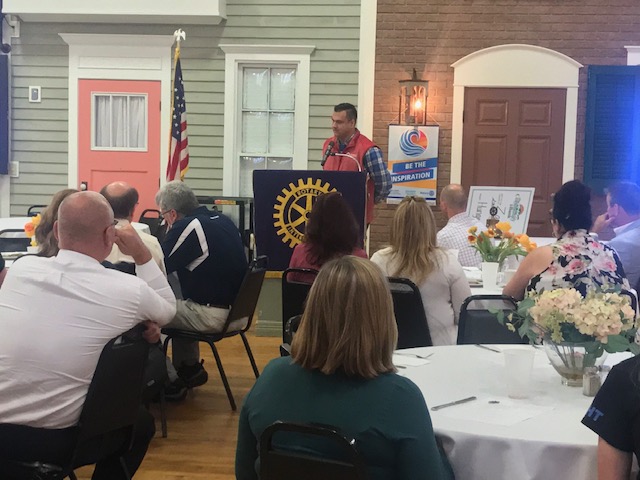 ZANESVILLE, Ohio – The American Red Cross Southeast Ohio Chapter spoke to the Noon Rotary about what they do and some new ideas for the community.
Executive Director Matt Riddle was invited to speak at the meeting on Tuesday, June 11th. Riddle said he's going to give them a history lesson and talk about the next three years.
"My most important thing has always been preparedness and I think that's something that we need to get out more and do and educate the community at a younger age and get them worked into the Red Cross with fire safety, tornado safety and other things like that," Riddle said.
He wants community members to know that the Red Cross is here for everyone.
"We're trying to revitalize the Red Cross in a lot of communities in Southeast Ohio. We've had a great presence here. I'm just trying to make it known that we're kind of back and I'm looking to do a couple different things. I'm looking for more volunteers, I'm looking for good board members, if anyone's interested they can give me a call," Riddle said.
If you are interested in getting involved with the American Red Cross Southeast Ohio Chapter, give them a call at (740) 452-2731.