Artist of the Month: Gary Felumlee & Ashley Dingey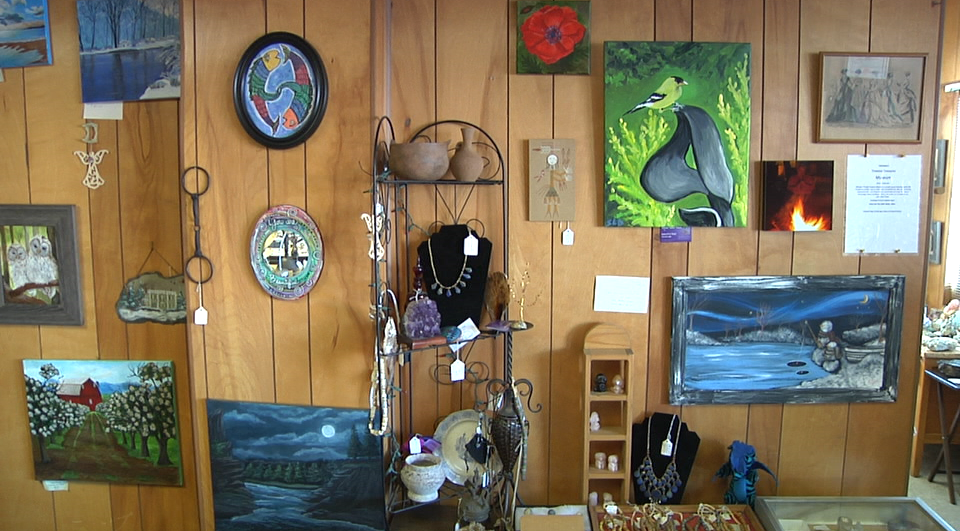 ZANESVILLE, Ohio – From photographs to unique artifacts, this month's Artists of the Month have it all.
Gary Felumlee runs Felumlee's Timeless Treasures along with Ashley Dingey in the Masonic Temple. Felumlee said when it comes to artwork he creates everything from acrylic paintings to written works of art. He said they also have a small part of the museum that features different specimens including Civil War artifacts and different types of minerals found locally. Felumlee said as a long-time educator he wanted to share some of the local and global history he's collected with the public.
"The museum we have is a little hands on museum," said Felumlee. "Most museums you go to them and everything is look but don't touch. Well ours is touch, look, and learn."
Felumlee said the shop also features the work of other artists from the Artist Colony of Zanesville, including Ashley Dingey. Dingey, who also helps with the shop, said she mostly does photography. She said getting to photograph nature is her favorite, especially when it can include animals. Dingey said she wants to show people the beauty of nature through her work.
"Happiness and joy and seeing how the beauty in nature comes out," said Dingey. "Because every time someone sees my work and says oh that's amazing, you don't know that exists here in our town, it's amazing."
Felumlee's Timeless Treasures will be open during the First Friday Art Walk from 5-9 this week. Felumlee said aside from First Fridays, they are also open Wednesday and Friday from 3-7 and Thursdays from 1-4. For more information about the shop, check them out on Facebook.