Barbara B. Wagner (May 13, 1932 – November 11, 2010)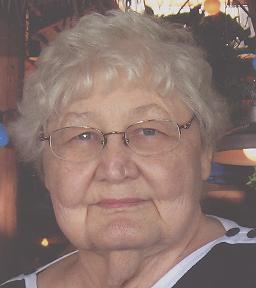 Barbara B. Wagner, 78, of Zanesville, died at 5:15 a.m. Thursday, November 11, 2010 at the Arthur G. James Cancer Center in Columbus. She was born May 13, 1932, in Zanesville, a daughter of the late Walter and Anastazia Berykela Bednarczuk. She graduated from Lash High School Class of 1949 and Ohio University where she earned her bachelor's and master's degrees in Education. She retired as a school teacher for the Tri Valley School District where she taught 1st and 4th grade at Adamsville Elementary School for 27 years. She attended Trinity Lutheran Church. She was a member of the Eagles Auxiliary and Retired Teachers Association. She loved her family, reading and nature, especially flowers and her grandchildren were the joy of her life. Barbara loved teaching and always held her former students close to her heart.
Surviving are her husband of 57 years, Robert E. Wagner, whom she married August 9, 1953, of the home; two daughters, Janet (Phillip) Jones of Mount Vernon, OH and Pamela (Thomas) Agin of Reynoldsburg, OH; three grandchildren, Brian (Cortney) Jones of San Diego, CA, John Agin of Columbus, OH and Anastazia Agin of Dayton, OH; a great grandson, Nathan Jones; a great granddaughter expected in February 2011; two sisters, Anna Campo of Staten Island, NY and Martha (Thomas) Lewis of Punta Gorda, FL; a brother, Robert Bednarczuk of Lebanon, OH; a sister-in-law, Erma Riley of Dresden, OH; and many nieces and nephews.
In addition to her parents, she was preceded in death by a grandson, Brent Robert Jones, who died February 1, 2005; three brothers, Bohden, Taras and Boris; and five sisters, Olga Jewett, Lana Huneck, Mary Czarniecki, Vera Buchanan and Katherine Gard.
Friends may call 1-4 p.m. Sunday, November 14, 2010 at the Bolin-Dierkes Funeral Home, 1271 Blue Ave., Zanesville. A private service and burial will take place at a later date at Oak Grove Cemetery in Gambier, Ohio.
To send a note of condolence or a sympathy card to the Wagner family: www.bolin-dierkesfuneralhome.com