Baskets Full of Egg-citement at the Zanesville First Church of God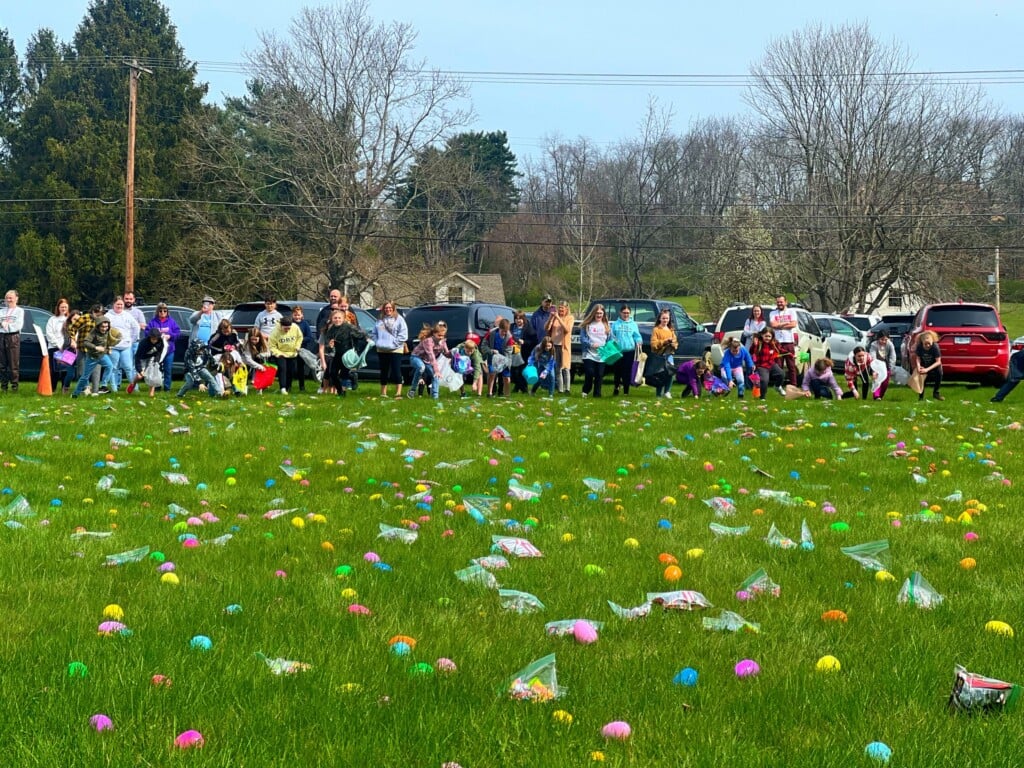 ZANESVILLE, OH – Approximately 500 baskets were full of Easter joy on April 8th at the Zanesville First Church of God.
Many families hopped over to the First Church of God for their annual Eggstravaganza. Over 10,000 Easter eggs filled with candy and prizes was scattered in the grass ready to be scooped up by the hundreds of kids that participated.
"It just brings great joy to my heart to see all these kids and the smiles on their faces. Just to watch them go out there and start indulging and picking up all those eggs." Zanesville First Church of God, Pastor Jim Childers said.
A free lunch was provided for "everybunny" who attended, and all was invited to gather in the sanctuary for a reading of the Easter Story.
"I hope and pray that they understand more of what Easter's about. It's not about the Easter Bunny, it's not about even the eggs that we have here. It's about Jesus and what he did for us. He died on the cross, and then he rose again on the third day." Pastor Childers said.
Pastor Jim Childers says he's looking forward to having the Easter Eggstravaganza again next year.