Betty Hodge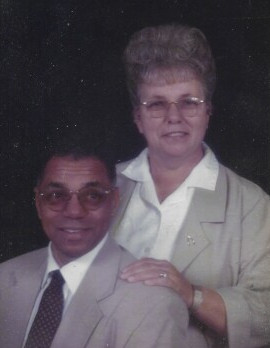 Betty Lou (Anderson) Hodge, 83, of Zanesville, passed away on August 10, 2023, at home after a long illness. Betty was born January 19, 1940, to the late Carl and Elsie Anderson. In addition to her parents, Betty is preceded in death by her beloved husband, Charles "Buddy" Hodge; daughter, Beverly; grandson, Traig and her siblings, Robert "Butch" Anderson, Raymond "Bo" Anderson, Barbara Gibson and Jeanie Williamson.
Betty is survived by her children, Charles Hodge, Jeffrey Hodge, Paula Singer, Craig Hodge and Steven Hodge; siblings, Joann Taylor, Judy King, Kim Jones, Linda Newman and Joy Stevens; grandchildren, Andre, Kendall, Jade, Derek, Burgandee, Johnna and Jeff as well as several great grandchildren and many other friends and family.
The family would like to give a special thank you to Judy King, Betty's sister, for all the love, care and compassion she showed by moving into Betty's home to care for her in her final days, also thanks to Margaret "Hootie" Anderson for everything she has done. Betty will be missed by all that knew her.
You may call on the family, Tuesday, August 15, 2023, from 10 am until 12 pm, with funeral services starting at 12 pm at BURRELL FUNERAL SERVICES. Burial will follow in Woodlawn cemetery. BURRELL FUNERAL SERVICES is serving the family.