Brent E. Dingey II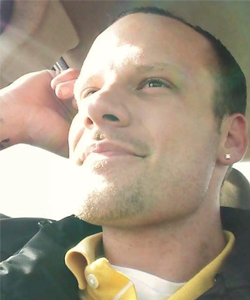 Brent E. Dingey II, 36 of Zanesville, passed away on March 25, 2023, at Genesis Hospital.
He was born on November 5, 1986, in Zanesville, Ohio, son of the late Brent Dingey I and Deborah (Runkle) Dingey. He loved spending his spare time with his special dog, Money; collecting old coins, baseball cards, and football cards. His favorite show was the Road Runner and he loved his mom's French toast.
He is survived by his mother, Deborah Dingey; step father, Charles Hamilton; brother, Jason (Samantha) Newton; sisters, Dusti Newton, India (John) Cassidy, Jennifer (Shawn) Mortimer, Autumn (Justin May) Hamilton; aunt, Rebecca Cardine; uncle, Bill Dingey; niece, Trysta Cassidy, Brynn Newton; nephews, John Michael Cassidy, Seamus Cassidy, Eastin Roush, Timothy Hamilton, Brian Hall, Jason Hall, Trenton Hall; special friends, Tim Roush, Jessica Dunkle, and Kelly Dunkle.
He is preceded in death by his father, Brent Dingey I; and grandmother, Mary Jane Dingey.
Per the family's wishes, no calling hours or services will be held at this time. A dignified cremation has been chosen.
DeLong-Baker & Lanning Funeral Home is assisting the family with arrangements.
To sign the online guestbook please visit www.delongbakerlanning.com