Cambridge Holds Off Bellaire in Girls Basketball Matchup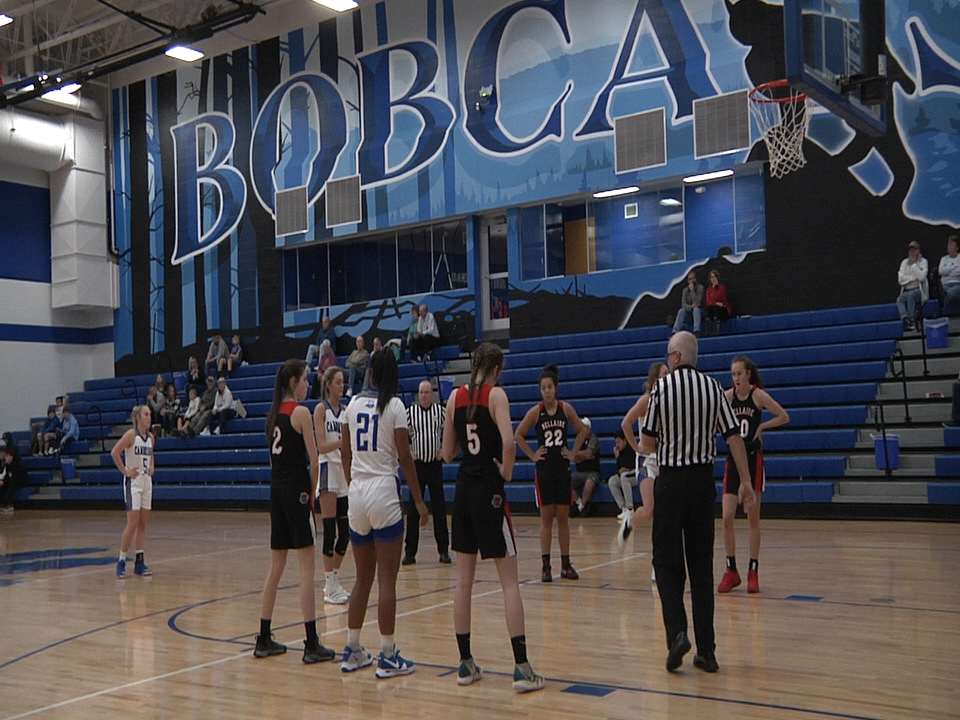 CAMBRIDGE, OH- Although it was a rather quiet night for high school sports, that didn't stop the Cambridge and Bellaire girls basketball teams from making some noise.
The Bobcats took an early lead, but the Big Red seemed to have a response for every basket.
Camryn Gebhart led the way for Cambridge in the first half, leading all scorers with 13 points after the first two quarters.
The Big Reds used their three-point shooting to keep them in this game early on. Allie Ault and Rhyan O'Grady both hit shots from beyond the arc to make things interesting.
Shortly before halftime, Bobcats guard Ava Byerly came up with a big-time play by stealing the ball and scoring the open layup. That play helped swing momentum toward Cambridge.
It would be Cambridge going on to defend home court and win this one over Bellaire by a score of 45-35.