Cathy Bates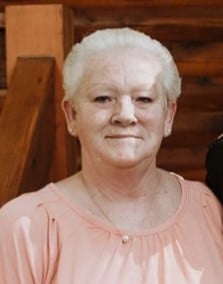 Cathy Bates, 64, of Buffalo, passed away Saturday (September 16, 2023) at her home, surrounded by her family, after a long battle with rheumatoid arthritis and complications due to a recent illness.
She was born January 2, 1959 in Cambridge, daughter of the late Joseph Lashley and Mina (Sharrer) Lashley.
Cathy was a graduate of Meadowbrook High School. She worked at Southeastern Med for several years in the housekeeping department.
She was a devoted mother and grandmother who enjoyed spending time with her family – she loved baking, cooking, and crafting.
In addition to her parents, she was preceded in death by a brother, Joseph Lashley.
Cathy is survived by her husband, Larry Bates, whom she married October 26, 1979; her daughters, Samantha Loy of Cambridge, Rachel Stepler of Buffalo, and Amanda (and her husband, Wesley) Rothenbuhler of Buffalo; her siblings, Marsha (and her husband, Mike) Larrick of Cambridge, Lisa (and her husband, Melvin) Jackson of Cambridge, and Thomas Lashley of Senecaville; her grandchildren, Tesla Burt of Cambridge, Dalton Loy of Cambridge, Isaiah (and his wife, Erica) Blanchard of Pasadena MD, Gracie Loy of Cambridge, Skylar (and her husband, Paul) Stephens of Lore City, Madelyn Rothenbuhler of Buffalo, and Wesley Rothenbuhler of Buffalo; seven great-grandchildren; and many special nieces & nephews.
A celebration of life will be held at a later date.
As an expression of sympathy, the family suggests that memorial contributions be made in Cathy's name to the Rheumatoid Arthritis Foundation – Help Fight RA, 8815 Conroy Windermere Road, Suite 309, Orlando FL 32835.
Personal condolences may be sent to the family by visiting www.black-eppersonfuneralhomes.com