Charles "CC" F. Crane III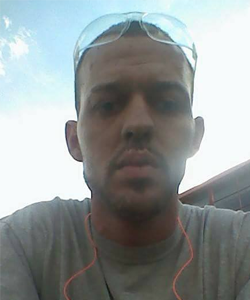 Charles F. "CC" Crane III, 39 of Zanesville, passed away on March 9, 2023 at St. Vincent Medical Center in Toledo, Ohio.
Chuck was born in Zanesville on January 10, 1984.  He is the son of Cindy Dickson and the late Charles Crane Jr.  He was a painter, a wonderful tattoo artist.
Chuck is survived by his daughter, Breannah Crane; his grandson, Tristian Parker; his mother, Cindy (Allen) Dickson; his sister, Tabitha Shaw; his brothers, Justin Moore, and Robert Moore; his nieces and nephews, Tyler Shaw, Abigail Shaw, Kya Chappelear, Blaze Chappelear, Justin Moore Jr., Kaitlyn Moore, and Gaige Moore; his aunts and uncles, Tammy (Don) Carnes, Patty (Jim) Hicks, Tina Thomas, Shanon (Stephanie) Crane, Renee (Hiram) Engle, Michael Knighthawk, Chris (Jody) Goldsmith, his paternal grandmother, Patricia Crane.
Chuck is preceded in death by his sister, Robin Chappelear, his father, Charles Crane Jr.; his paternal grandfather, Charles Crane Sr.; his maternal grandparents, Robert and Patricia Mumaw; as well as his aunt, Penney Crane.
A private celebration of his life will be held at a later date.
The Farus Funeral Home is caring for the Crane family.
www.farusfh.com