City Hall Opens Back Up To Public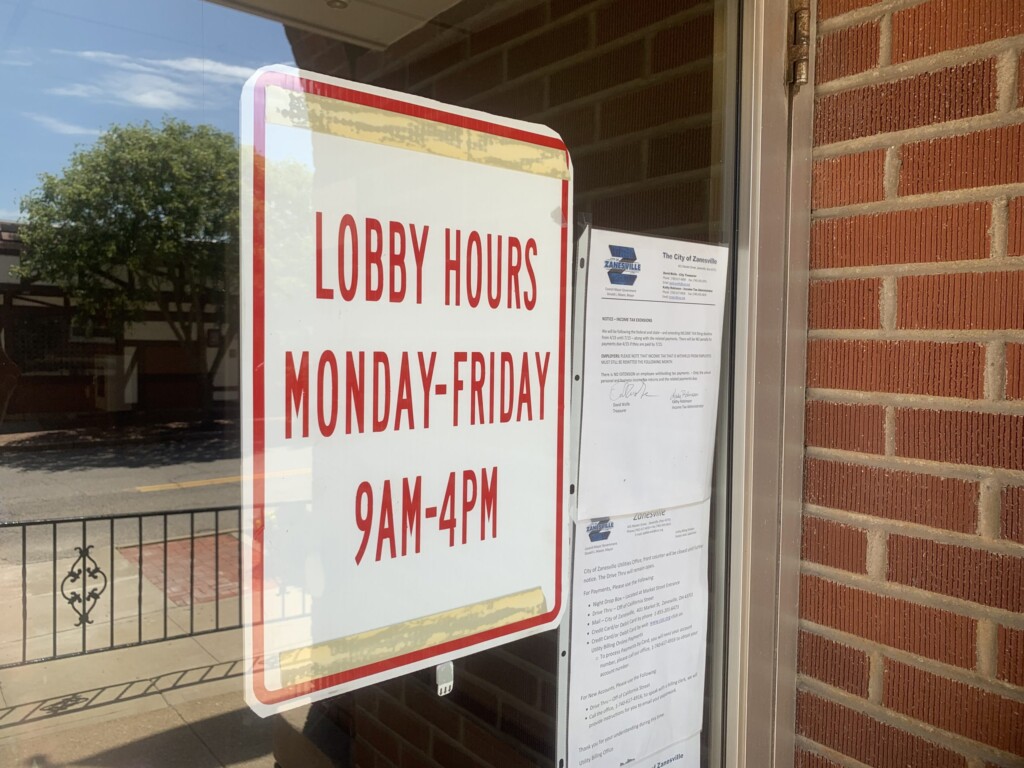 ZANESVILLE, Ohio- Zanesville City Hall is reopening its doors to the public after a prolonged closing due to COVID-19.
The building is open to those in the city looking to pay their bills and utilities in person rather than online. Mayor Don Mason explains why the building's opening has been decided to be held now.
"Initially when we first started responding to the COVID issue we really thought by May first or actually May thirty-first we'd be through the crisis and be able to have City Hall open with business as usual. Then it became more and more clear with the outbreak in June and then then in July that COVID is gonna be with us probably through December, therefore we had to open up City Hall to be functioning."
Intense heat also informed Mason's decision to reopen City Hall as to keep citizens indoors. Mason explained the new rules for visiting City Hall as well as a plea for all citizens to take proper precautions.
"Everything will be done with the COVID protections in place. When you come in, using Market Street only, which is ADA accessible, we want people to make sure they use the hand sanitizer on their hands, proceed we have our six feet, we call them decals on the floor, and then they can go to either the tax department or utility billing… If you want your children to go back and have normal school, if you want to have a normal sports season, we really have to tighten down, clamp down, on the spread of the virus and the best way to do it is by being overly precautious."
City Hall will be open from nine am to four pm Monday through Friday.