Clifford Maximo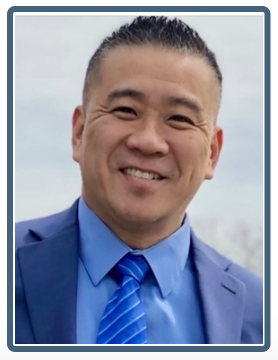 Dr. Clifford B. "Cliff" Maximo, 55, of Cambridge, passed away on Thursday (August 17, 2023) at his home.
He was born April 15, 1968 in Charleston WV, a son to Dr. Zosimo and Liwayway (Bautista) Maximo.
Cliff was a 1986 graduate of Cambridge High School, where he was a member of the basketball team. He received his undergraduate degree from The Ohio State University and also his medical degree. Immediately after he served one year at the Cleveland Clinic. He became board certified in urology. In 1995, Cliff carried on the family tradition of his father – the practice of urology – and opened his practice in Cambridge.
Cliff proudly served his community for over twenty-five years, serving on the Cambridge City Park Board where he donated the fountain, as well as on the Guernsey County Board of Health, to name just a few of his commitments.
He was preceded in death by his mother Liwayway Maximo.
Cliff is survived by his father, Dr. Zosimo Maximo of Cambridge; his children, Marlee – age 12, Lilee – age 9, and Cale – age 7; his wife, Jessalin (Caldwell) Maximo, whom he married June 30, 2012; his siblings, Frank & Susan Maximo of Cambridge, Lerma & Victor Sanchez of Powell, and Jay & Anjua Maximo of Shaker Heights; several nieces & nephews; and his extended family and friends.
Visitation will be held Sunday (August 20, 2023) from 2 p.m. to 5 p.m. at Thorn-Black Funeral Home, Cambridge.
Cliff will be laid to rest at Northwood Cemetery, Cambridge.
As an expression of sympathy, the family suggests that memorial contributions in Cliff's name be made to the Cambridge YMCA, 1301 Clairmont Avenue, Cambridge OH 43725.
Personal condolences may be sent to the family at www.thorn-blackfuneralhomes.com