Clothing and Food Drive A Huge Success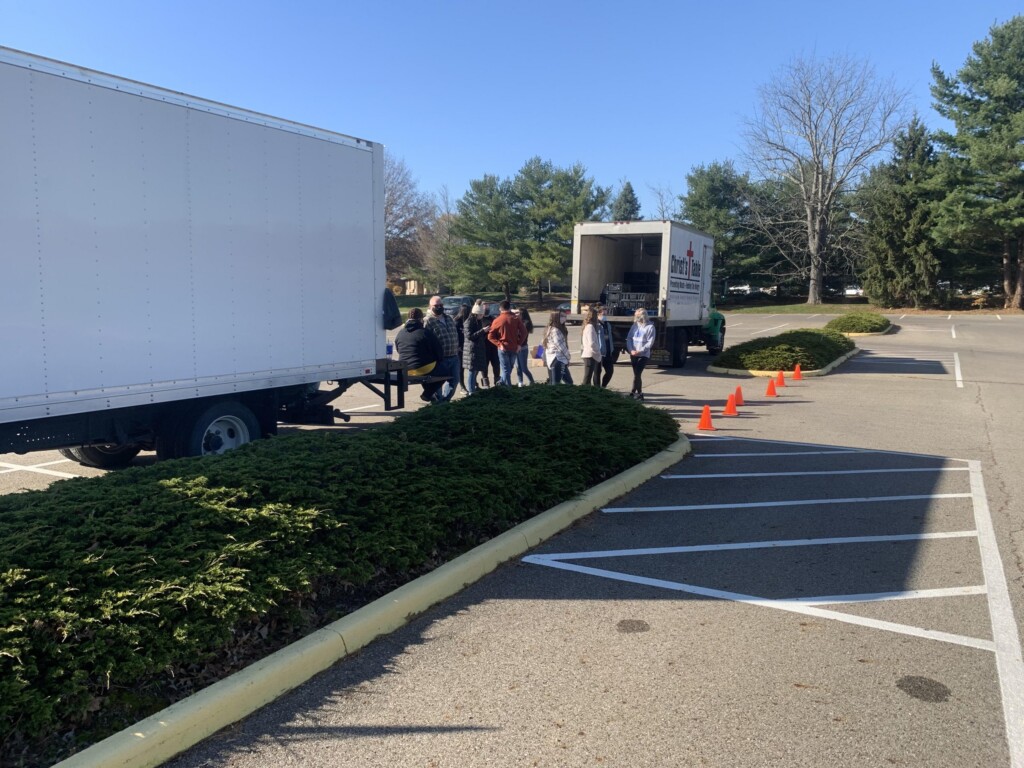 ZANESVILLE, Ohio-The annual "Share the Love" food and clothing drive was held at North Terrace Church of Christ this morning.
The event is organized by Stratos Wealth Partners and benefits local nonprofits Eastside Community Ministry and Christ Table. Church of Christ Lead Minister Chris Steele says he's proud of the community for the great turnout.
"To have Stratos take the lead on this, really do all the heavy lifting and the organization, it really allows North Terrace to just be the host site. Then to see Eastside and Christ Table all come together to meet the needs of our community, when this has been a challenging season for so many, it's just one more thing that says Zanesville is a place that cares about its people."
The West Muskingum County Key Club sent volunteers to help with the collection of goods. Steele praises them for their selflessness.
"The West Muskingum Key Club is here today serving, it's great to see multiple generations together. To see high schoolers say, 'we wanna invest in our community and the lives of others is very encouraging.'"
The event will take place again next year.