Cots Delivered to Local Warming Shelter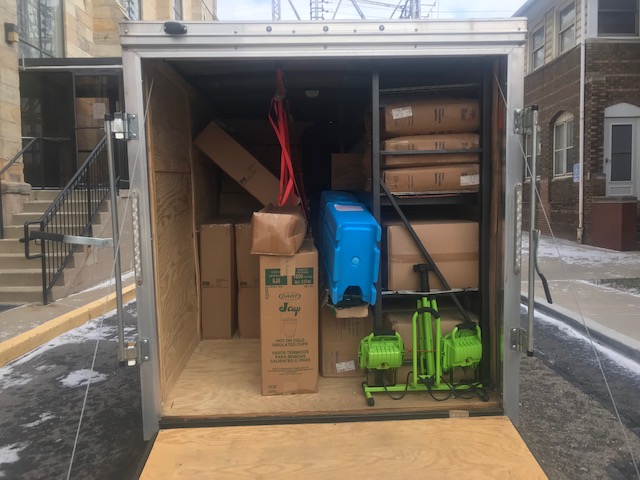 ZANESVILLE, Ohio – While the temperatures continue to drop, some members of the community are looking to help those in need.
St. Thomas Aquinas Church in Downtown Zanesville opened the doors to their Rosary Hall as a warming shelter for those in the community who don't have anywhere else to go. Emergency Management Agency Director Jeff Jadwin said the EMA has a warming trailer that was bought with funds provided by the Ohio Department of Health, EMA and Red Cross.
"So we brought the trailer down," Jadwin said. "We're providing 5 special needs cots and 16 regular cots that they can use to have the residence that would take advantage of the shelter over the next couple of days to be able to sleep on."
Jadwin said they are all glad that they were able to help because the warming trailer is a community asset designed to help Muskingum, Morgan and Perry Counties. Outreach Coordinator for St. Thomas Aquinas Church Kandice Longstreth said these donations mean so much to the community.
"This is absolutely amazing. The support everybody is giving and it just really makes you appreciate the community we're in. It makes you appreciate what you have and this is one of the best uses of Rosary Hall that I have ever witnessed," Longstreth said.
Rosary Hall will continue to be available for community members in need. The doors open at 5:00 p.m. for those who would like to take advantage of the cots, warmth, and food