County Engineers discuss two open bids with County Commissioners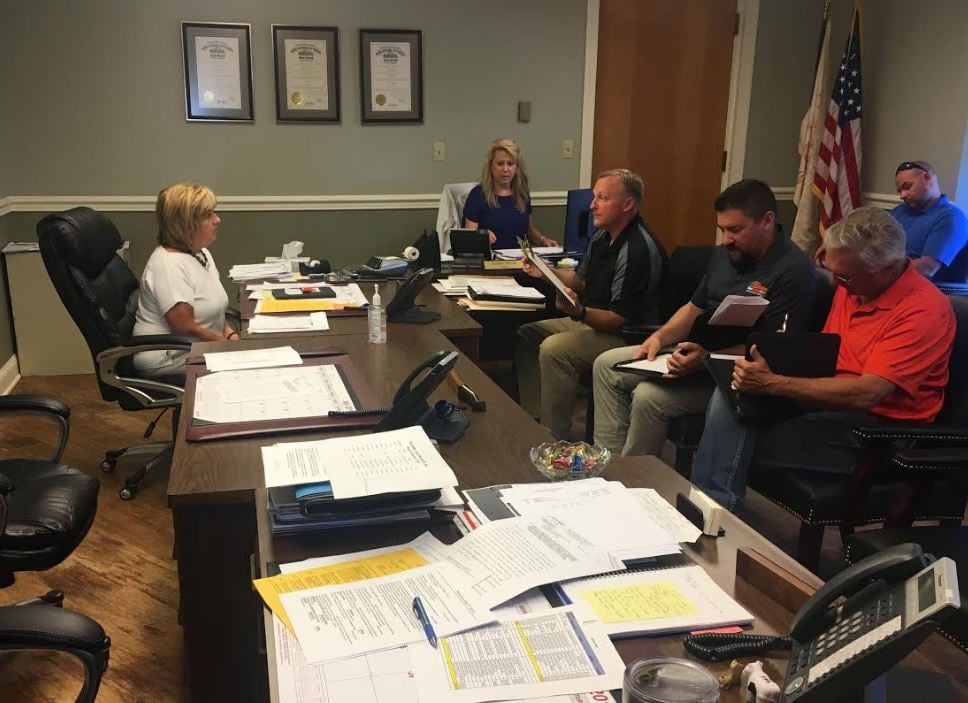 ZANESVILLE, Ohio – The Muskingum County Engineer's Office met Monday morning with the Muskingum County Commissioners to open bids for two separate projects.
The first project discussed in today's meetings were new guardrails for Licking Road and Raiders Road. Muskingum County Engineer's Office Administrative Deputy, Matt Russell said the second project is resurfacing Northpointe Drive from Powelson Drive up to Main Street in Dresden.
Russell said, "Well, Northpointe has been approximately about 16 years since it had any attention on that end of the road so it is time. We received a grant. We pursued some funding and received it so, and it is also due to be paved so."
Russell said they will pick the bids soon to work on the project. He believes the guardrail project should be finished in November, and the Northpointe project should be done in October.
"We had first bid them in May and they both were over the 10 percent of the estimates and they both came in under this time so we are encouraged by that so," Russell added.
Russell said the meeting went well with the commissioners, and anticipates the companies selected will be decided on soon.