Crack Codes to Win Prizes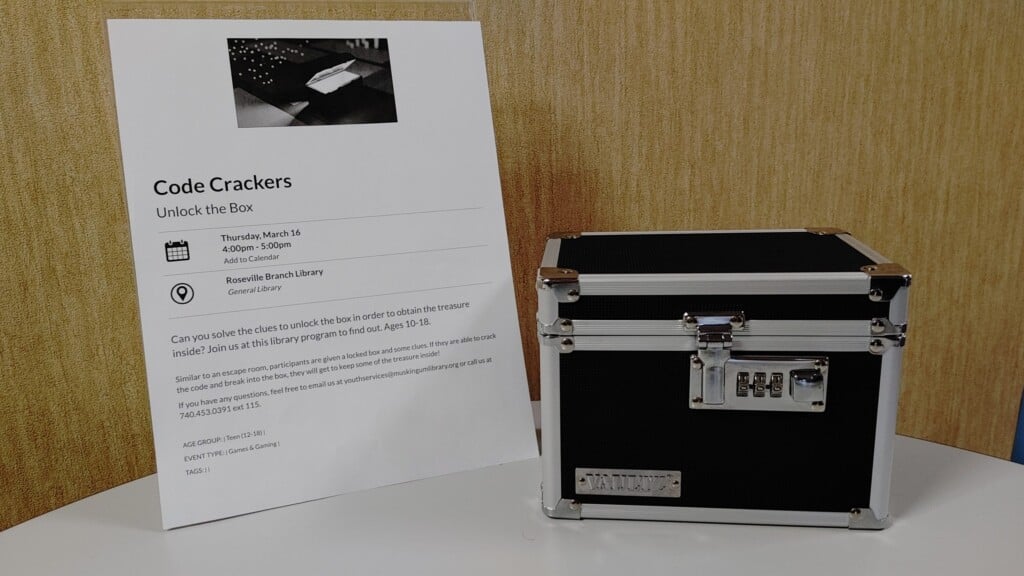 ZANESVILLE, Ohio – The Muskingum County Library System routinely holds fun programs that are based on the fundamentals of literacy and Muskingum County Library System Assistant Teen Librarian Alyssa Fisher talked about an upcoming event that utilizes skills developed around that concept.
"We're here to talk about Code Crackers. And this is a program that I'll be putting on at Roseville Branch this Thursday, from 4-to-5 p.m. Where I have this box and a set of clues to help people figure out how to unlock this box. And if they unlock it they get to keep some of the prizes that are inside," Fisher said.
The program is aimed at kids ages 10-to-18-years-old and encourages groups that have different clues to work together because the more brains that arrive means the more brain power will be available.
"The clues that the people are given, they have to be able to figure out how they're relevant to this box," Fisher said. "So like, if they're using their critical thinking skills, they're using team building and that's going to help them figure out which numbers go where to be able to unlock this box."
Fisher will bring the box to the Roseville library 4 p.m. this Thursday, March 16, and will encourage and assist if any extra clues are needed.